Why is My Epson Printer Not Printing After Changing Ink?
Epson printers are known for their reliability when it comes to creating professional documents and high-quality photos. But as reliable as they are, they still give users a bit of a headache from time to time. One of the most common problems that you may encounter with your printer is when it suddenly stops printing after replacing one or all of its empty Epson ink cartridges.
There are many reasons why an Epson printer doesn't print after changing its ink or even though its ink is full. Generally speaking, it's because the Epson printer doesn't recognize your ink cartridge or still think it's empty. Let's take a look at some of the most common causes of this problem and the solutions to each one of them.
Why is my Epson Printer not printing when the ink is full?
With this particular Epson printer problem, the fault may lie with the printer or from its ink cartridges. When it's the former, it can be dealt with via simple checks.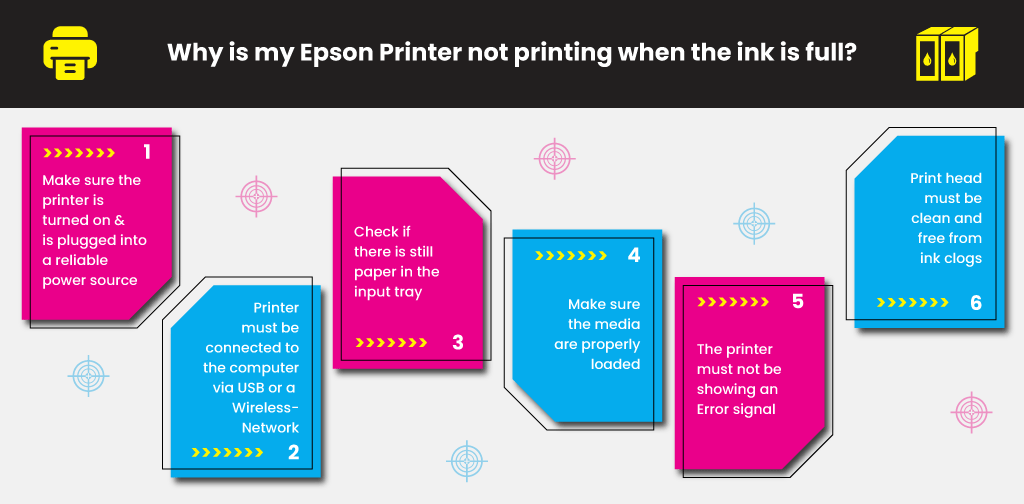 Make sure that the printer is properly turned on and is plugged into a reliable power source. 

The Epson printer must be connected to your computer via USB or a Wireless-Network.

Check if there is still paper in the input tray. Make sure that you are using the correct media, and they are properly loaded on your printer to

avoid potential paper printing error

s

.

The printer must not be showing an Error signal.
Why is my Printer not printing after changing Cartridges?
If you have completed the above steps and the issue still lingers, then it may be because there is a problem with your ink cartridges.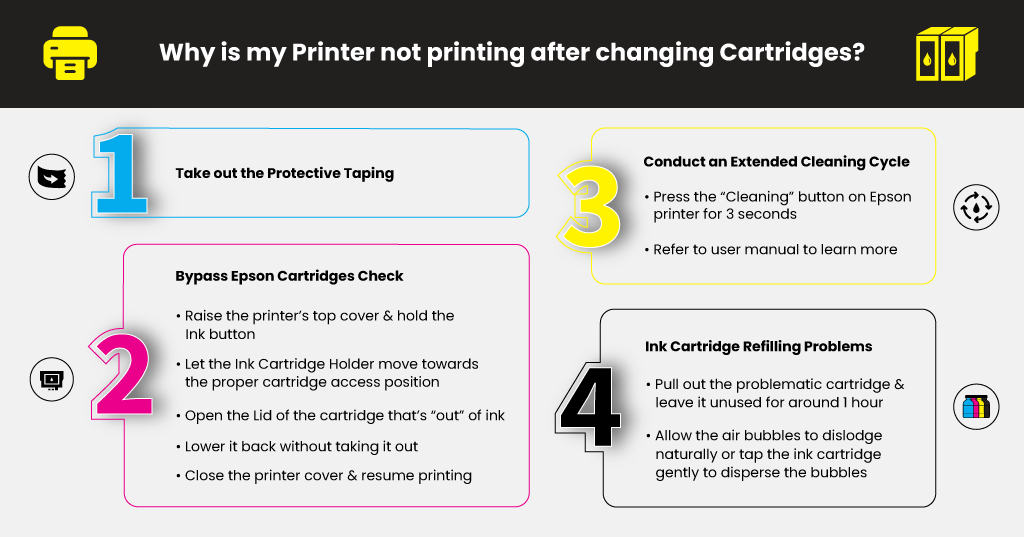 1. Take out the Protective Taping
The majority of ink cartridge products come with a tiny band of protective taping that seals the print nozzle. Its main purpose is to block the nozzle, stopping ink from leaking out when the cartridge is stored or shipped. If you forget to take out the protective taping when installing the ink cartridge, the ink won't come out from the cartridge's nozzles. Make sure to remove this protective tape once you load a new ink cartridge in your printer to ensure smooth printing.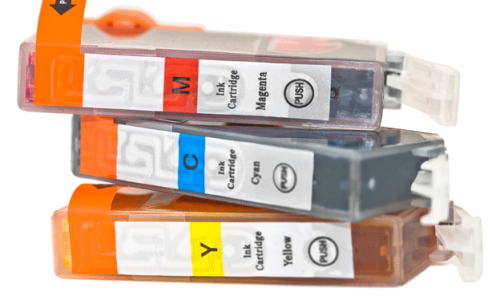 2. Bypass Epson Cartridges Check 
Your Epson printer may have failed to recognize the new ink cartridge, or its ink level system has read it as empty. For numerous Epson printer models, there's a way to bypass this built-in ink checking system through a quick cartridge reset. 
Raise the printer's top cover and then hold the Ink button.

Let the Ink Cartridge Holder move towards the proper cartridge access position. 

Open the Lid of the cartridge that's "out" of ink and then lower it back without taking the cartridge out. 

Close the printer cover and resume printing.
The ink cartridge reset process may differ slightly between Epson printer models. Refer to your printer's user manual if you want to know the reset process of your printer.
Learn More
3. Conduct an Extended Cleaning Cycle
If you have stored an ink cartridge for a certain period, the ink inside its tank may have started to dry up. Conduct an extended cleaning cycle to help resolve the problem and allow the printer to recognize the ink cartridge. 
Look for something that resembles a "Cleaning" button in your Epson printer and long-press it for 3 seconds. Consult the product's user manual to learn more about conducting an extended cleaning cycle on the device. Once you have completed the cleaning cycle, try to do a test print to determine whether printing is back to normal.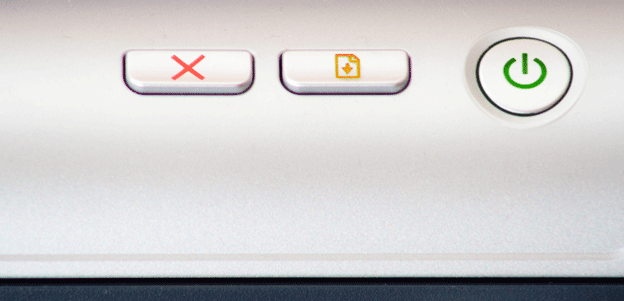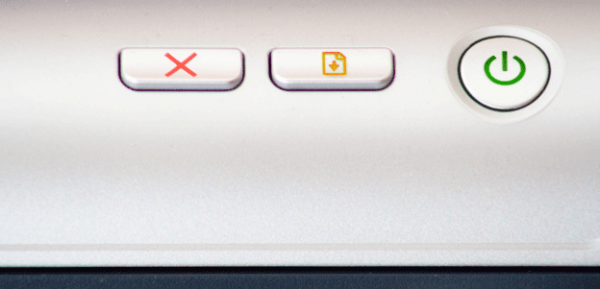 4. Ink Cartridge Refilling Problems
Opting to refill your ink cartridges instead of purchasing new replacements is a good way to save money and the environment. Refilling ink cartridges, though, has its fair share of challenges. If not done properly, it will result in potential problems in printing.
It would help if you made sure that the refilled ink reaches towards the bottom of the tank. To resolve this problem, remove the faulty ink cartridge and inject additional ink into the sponge via the exit hole. 
Ink flow can also get disrupted or blocked due to air bubbles that form inside the reservoir. Pull out the problematic cartridge and leave it unused for around 60 minutes, allowing the air bubbles to dislodge naturally. You can also try tapping the ink cartridge gently to disperse the bubbles.
Epson Printer Problems and Solutions
You may encounter other printing problems with your Epson printer soon. If you do, try contacting Epson's customer support for some help or refer to the product user manual for troubleshooting tips. Try checking out our blog to learn more about common Epson printer problems and how to resolve them like fixing an Epson printer error code 0x97 and more.
Learn More