Why Does My HP Printer Print So Slowly?
HP printers are known for their versatility and high-speed printing. However, there are some cases where you encounter problems in printing such as HP printer not printing color correctly or slow printing process. So if you are wondering how to fix the HP printer printing slow issue or you have experienced HP printer long delay before printing, this blog is for you.
In this article, we are going to give you easy ways on how to solve these problems without the help of an expert. But before we go to the solutions, let us find out why your HP printer is printing slowly, including why your wireless printer takes so long to print.
Reasons Why Your HP Printer is Printing Slowly
Regardless of whether your printer is wireless or not, below are the common reasons why your prints are too slow: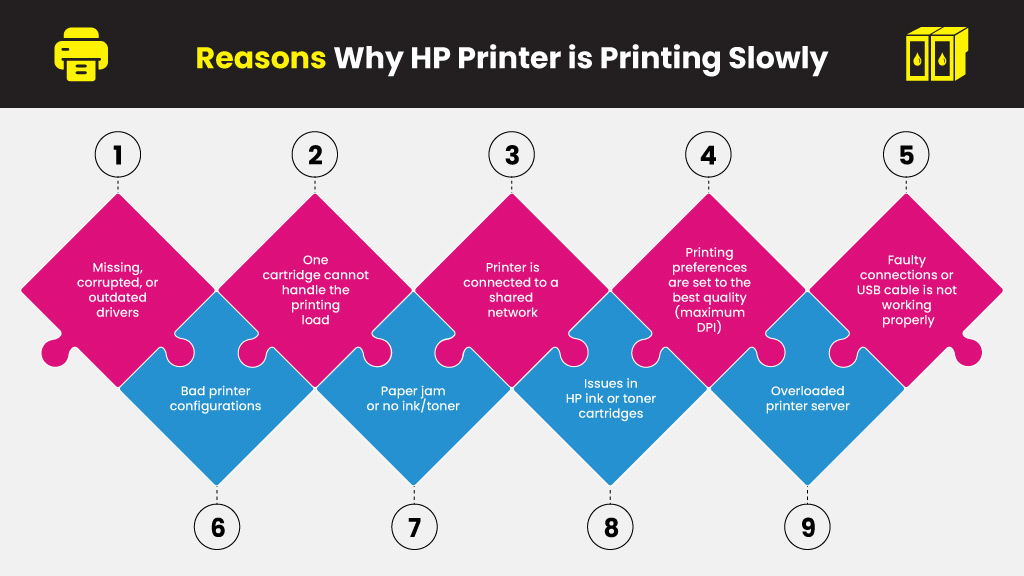 Missing, corrupted, or outdated drivers
One cartridge cannot handle the printing load
The printer is connected to a shared network
Overloaded printer server
Faulty connections or USB cable is not working properly
Bad printer configurations
Paper jam or no ink/toner
Your printing preferences are set to the best quality (maximum DPI)
Methods to Fix HP Printer Printing Slowly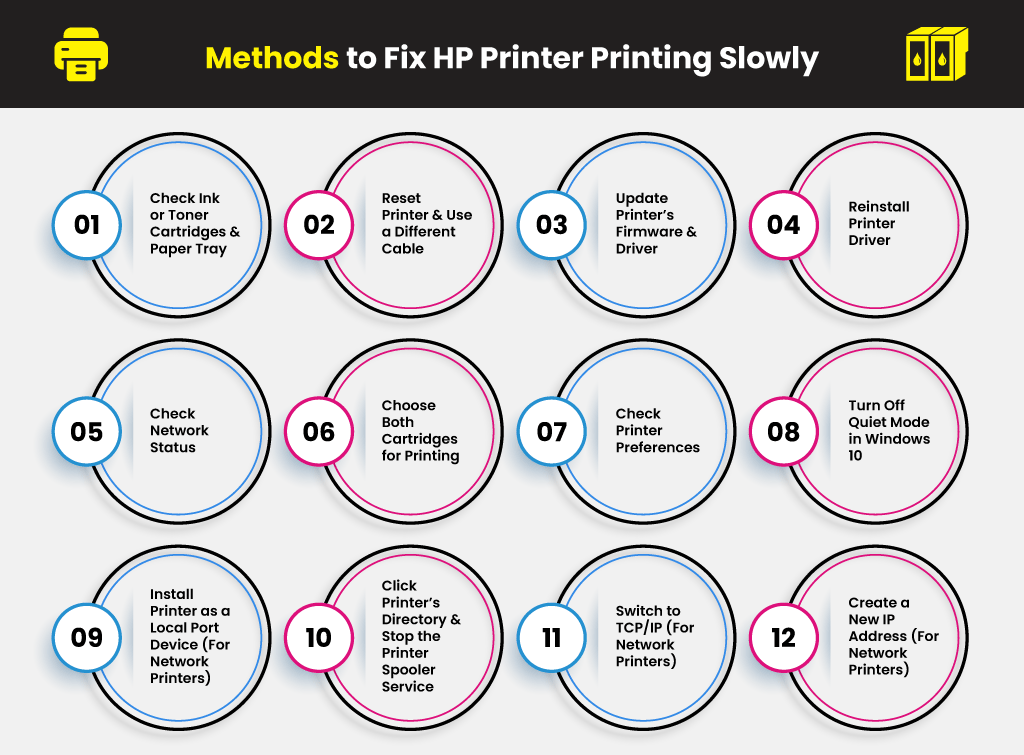 1. Check Ink or Toner Cartridges & Paper Tray
Issues in your printer's ink or toner cartridges as well as an empty paper tray can cause your printer to delay your prints. Make sure that your cartridges are not running out of ink and the paper tray is not empty. You can follow HP's guide on how to check ink or toner levels here. 
YoyoInk supplies affordable ink and toner cartridges for different printer brands such as HP, Canon, Brother, Epson, and others. You can buy cheap HP printer ink and toner refill cartridges here.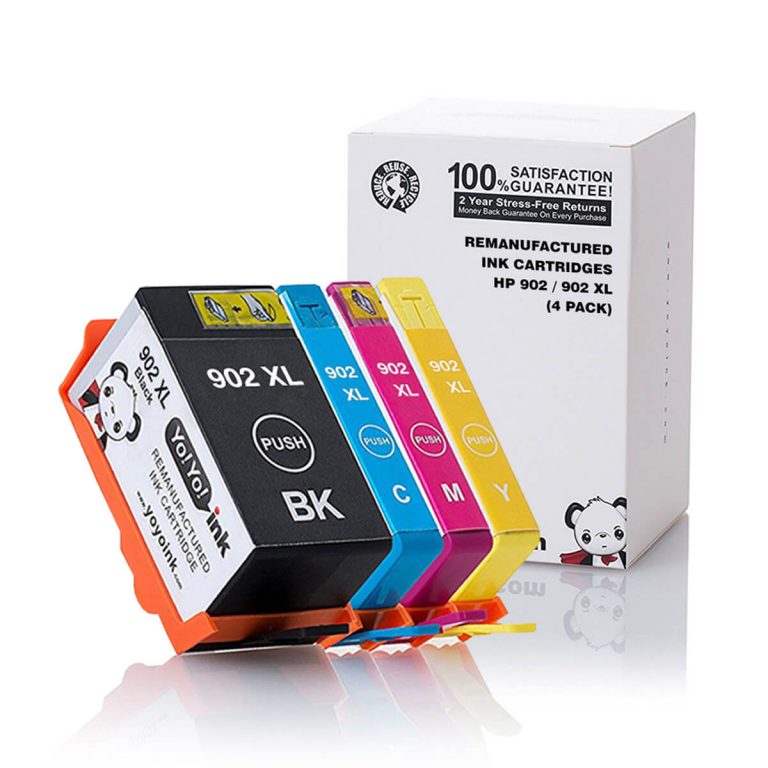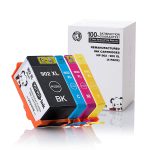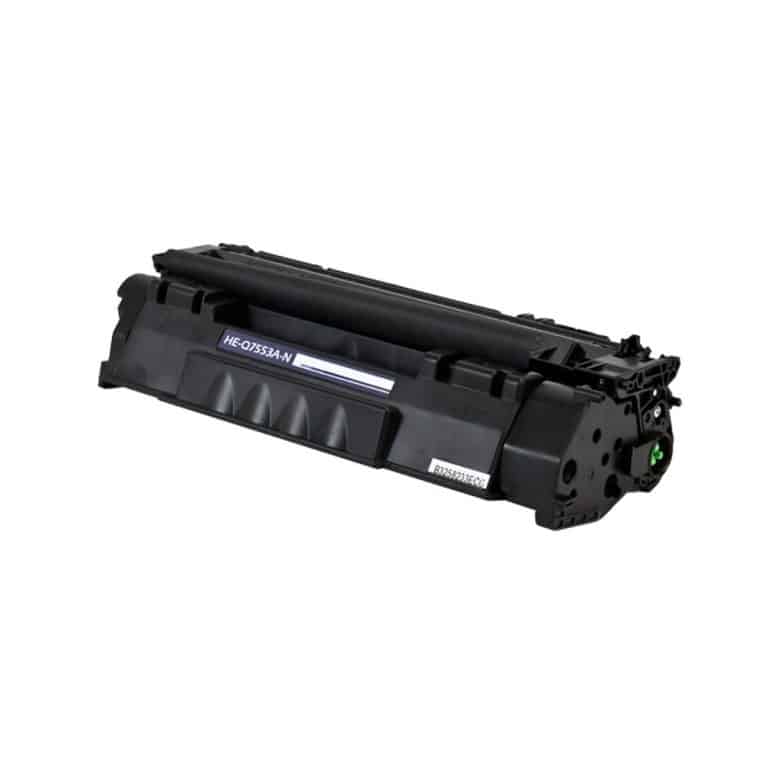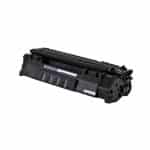 HP 53A Black Toner Cartridge
2. Reset Your Printer & Use a Different Cable
You can resolve some HP slow printing issues by resetting your printer:
Turn on your printer and disconnect its power cable.
Unplug the power cable.
Wait for around 1 minute.
Plug the power cable into the power source.
Connect the power cable to your printer.
3. Update Your Printer's Firmware & Driver
Update your printer's firmware and driver by following the steps below:
Go to HP's

software and driver downloads

page.

Enter your printer's model number and click

Submit

.

Download all recommended driver packages and install them. Just follow the on-screen
4. Reinstall Your Printer Driver
Uninstall your printer by searching Add or remove programs on your computer.
Find your printer on the results and uninstall it.
Navigate to http://www.123.hp.com/ and follow the instructions.
5. Check Your Network Status
Check your network's signal strength. Just go to your computer's taskbar and click the wireless connection icon. Put your router, printer, and computer close to each other for a stronger signal.
Close other applications that are not in use. These extra applications can slow down the printing process, especially if you have a short bandwidth.
If you are using an Ethernet Cable, make sure that the cable is properly connected.
Try rebooting your router. Unplug it, wait for a few seconds, and plug it again. 
6. Choose Both Cartridges for Printing
Older HP printer models only allow printing using a single cartridge. This greatly slows down your printing processes. Make sure that all of your cartridges are installed properly. Also, we recommend replacing empty cartridges.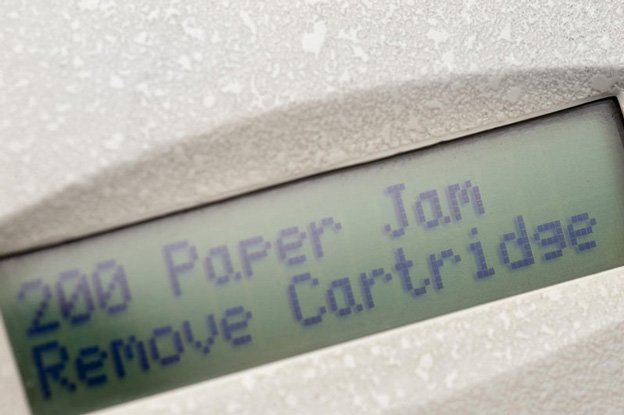 7. Check Your Printer Preferences
Choosing specific paper types and selecting the Best quality option can slow down your printing processes. We recommend printing in Draft or Normal mode using Plain Paper:
Go to your computer's Printers & scanners window.
Find your printer on the list, click on it, and choose Manage.
Choose Printing Preferences.
Click on the Paper/Quality or Paper tab.
Choose Plain Paper in the Paper Type or Type field.
Adjust your printer's print quality by going to Graphics and choosing Standard for the Quality entry (for HP Laser printers) or by selecting  Normal or Draft in the Print Quality field (for HP LaserJet and Inkjet printers).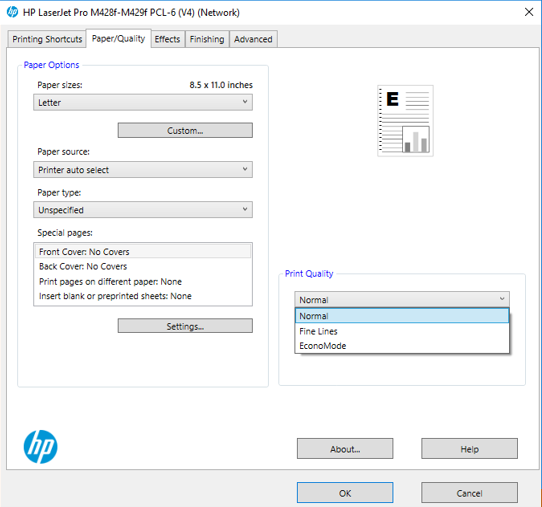 8. Turn Off Quiet Mode in Windows 10
Using HP's Printer Assistant
Search HP on your computer and choose your printer. This launches HP's Printer Assistant.
Click on the Quiet mode button located at the window's top portion.
Select Off and click Save.
Launch HP Smart on your device.
Choose your printer.
Click on Advanced Settings.
Choose Settings.
Go to the Quiet Mode tab and click Off.
Click Save.
9. Install Your Printer as a Local Port Device (For Network Printers)
If you are using a network printer, a slow printing issue might be caused by your printer being mapped across your server. You can fix this by adding your printer as a local device. You can follow this guide on how to do this.
10. Click Your Printer's Directory & Stop the Printer Spooler Service
If the Print Spooler is not functioning properly, your HP printer will print slowly. The files in the Printers folder can also prevent your printer from printing. Just delete all entries in the Printers folder to resolve this.
Press Windows + R keys at the same time on your keyword.
In the text field, enter services.msc and click OK.
Find Printer Spooler, right-click on it, and click Stop. Minimize this window.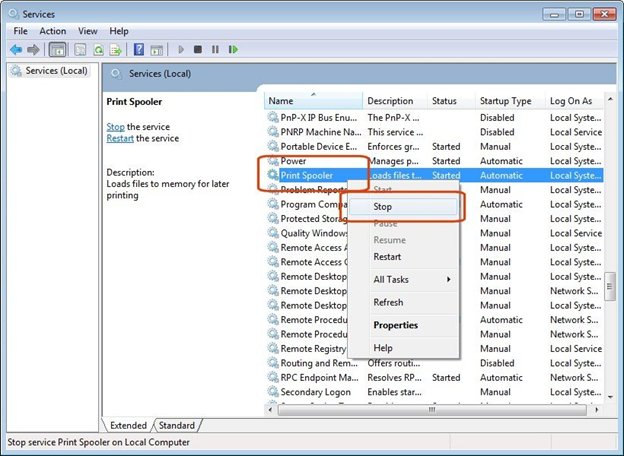 4. Go to your computer's File Explorer and enter C/:/Windows/System32/spool/PRINTERS on the address bar.
5. Delete all entries inside the directory that will open.
6. Open the Print Spooler window again and then Start the service.
11. Switch to TCP/IP (For Network Printers)
There are times that your printer prints slowly because you are using the WSD port. Switch to TCP/IP by following these steps:
Search Printers & scanners on your computer and click on it.
Look for your printer, right-click on it, and choose Printer Properties.
Go to the Ports tab.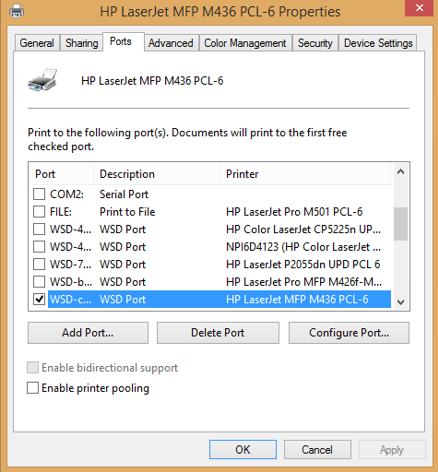 5. Click Add Port.
6. Choose Standard TCP/IP Port.
7. Click Next.
8. Enter the IP address of your printer on the Hostname or IP address field.
9. Enter the name for the port on the Port Name field. Do NOT tick the Query the printer and automatically select the driver to use option. Click Next.
10. Wait for a few minutes for the configuration.
11. Select your printer type when a window opens and click Next.
12. Use the current driver or replace it if you have already installed the updated driver. Click Next.
13. Enter the name of your printer and click Next.
14. Choose Do not share this printer. Click Next.
15. Tick Set as the default printer.
16. Click Finish.
12. Create a New IP Address (For Network Printers)
The last solution to resolve HP printer printing slowly is to change your printer's IP address. To do this, just follow the steps mentioned here.
To wrap up our discussion, here is a summary of the solutions on how to get your HP printer to print faster:
Make sure that cartridges are not empty and that all cables are working properly.
Make sure that your printer's driver and firmware are updated.
Do not print using the best quality mode and in maximum DPI.
Use plain paper for printing.
Use Draft or Normal mode when printing.
Buy a printer that supports dual cartridge printing. This avoids overloading your printer.
Print one at a time, especially if you are using a network printer.
Make sure that your network signal strength is strong.