Home Printer Buying Guide: How to Choose the Best Printer for Your Home Office?
Are you planning to buy a home printer but don't know where to start? You've come to the right place! Here, we are going to discuss the factors you need to consider as well as the things you need to look for in a printer when deciding which one to buy.
We have already tackled home office printing where we listed the best budget-friendly home office printers you can consider. Now, in this printer buying guide, we're going to take a look at the important things you need to take note of to make sure that you get the most suitable printer for your application.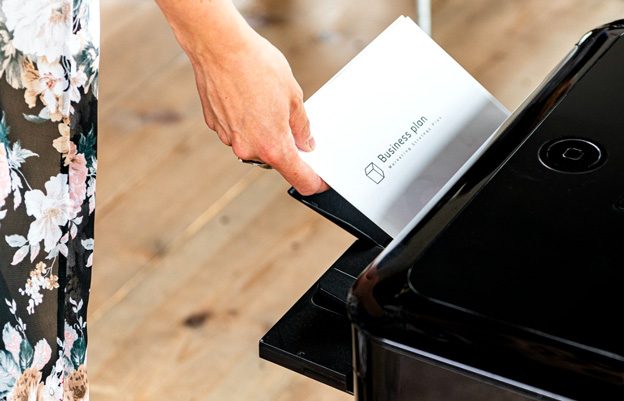 Factors to Consider Before Buying One for Your Home or Office
Before you go taking a look at your printer options, start by understanding your needs first and what features and functionalities you want your printer to have. Below are the factors you need to consider:
Home office printers vary greatly when it comes to capabilities and cost. So before you seal the deal, make sure that you answer the following main questions first:
What will you be printing?
Not all printers can handle the same types of media (paper sizes and thicknesses). For instance, laser printers can only print on paper but inkjet printers are more flexible – they can print on various surfaces including photo paper, labels, and CDs/DVDs. It is better to make a list of the type of media that you will be printing on along with their sizes.
Also, will you be printing double-sided documents? Then you will need a printer that has an automatic duplexing feature so you won't have to manually flip the paper yourself.
Will you be needing a machine that can do more than printing?
If you are one of those users who want a scanner or a copier in addition to a printer, then it would be best to buy an all-in-one or multifunction printer instead of a stand-alone printer. But if you will only be printing documents, it would be more practical to buy a stand-alone printer. This way, you can save money and space.
Will you be printing in color?
Are you going to print black-text documents only or will you be including graphics and photos? Although inkjets are more recommended for color printing, some laser printers nowadays can achieve a comparable color quality which is ideal if you want to print professional color documents faster.
However, take note that cheaper color laser printers will often cause banding on printouts. In addition, if you are only going to print black text documents, monochrome printers would be the most cost-effective solution for you.
How often will you be printing?
For home or home office applications, it is likely that you will only be printing in small volumes. In these cases, desktop inkjet printers would be more flexible. For larger offices, robust laser printers would be more suitable because they are faster compared to inkjets. For large-volume printing, pick a printer with at least 20 PPM print speed.
In addition to your printing volume, consider the input tray capacity of the printer. It should be able to hold the number of papers based on your printing volume. 
When it comes to choosing a home or home office printer, it is important to consider the functionalities that you want your printer to have while still taking your budget into account. Setting a budget helps in narrowing down your options. Only set the budget once you've finalized the features you want to make sure that you get the most out of your money.
Also, consider the maintenance costs for your printer and not only the buying price when setting your budget. Include paper and ink cartridge replacement costs too.
Next, there are many types of printers you can choose from. Here, we have listed your main options along with their recommended applications to help your choose the best one:
For users who are on a tight budget

For printing excellent quality charts, photos, and other color documents (inkjets do a better job at blending colors)

For low-volume printing applications because they are slower and don't hold much paper compared to laser printers

For printing on different types of paper including heat-sensitive papers which laser printers cannot handle
For small offices printing in high volumes to increase productivity (laser printers have large print capacities and their ink last longer compared to inkjet printers)

For bulk printing of black-only text documents and not for gallery-quality color prints

For offices with more space because laser printers are heavier and bulkier

For applications that need a printer with longer-lasting ink
All-In-One or Multifunction Printers
For occasional scanning and copying as well as faxing of documents

For smaller offices (home or home office) that need a compact printer with multiple functionalities
If you are a photographer and want to print professional-looking photos

For printing crisp and polished graphics and images
For cheaper bulk printing compared to laser printers (although they have higher upfront costs)

For printing thousands of documents (supertank printers have high-capacity tanks that you don't need to replace often)

For those who don't want to constantly order and replace ink cartridges
In addition to the type of printer, choosing a printer brand can also be challenging. But no worries because we have already made the comparison easier for you through our blogs below:
Decide whether you are going to buy from a manufacturer or a retailer. But take note that the quality of a retailer's customer service can't be matched by manufacturers because local businesses are more capable of giving you a personalized experience. Local retailers provide faster and cheaper repair services. They can even send someone near you to help you fix your printer issues in no time.
But before you expect exceptional quality service from your printer supplier, make sure that you check the after-sale services they can offer you such as the following:
After-sales support

Maintenance checkups

Free product support in case of malfunctions
What Should I Look For When Buying a Printer?
After fully understanding your needs for your printer and setting a budget, it's now time to take a look at your printer options and find one that can fulfill your requirements. The most effective way to do this is by checking the printer's features and specifications. We will discuss these in detail below:
A printer can either be a stand-alone or a multifunction one. For office printers, multifunction printers that can print, scan, copy, and fax would be ideal. Buying a multifunction printer helps you reduce your expenses on buying extra machines just for the purpose of scanning or copying. It also saves space as well as improves your home office's efficiency.
A printer can either be a stand-alone or a multifunction one. For office printers, multifunction printers that can print, scan, copy, and fax would be ideal. Buying a multifunction printer helps you reduce your expenses on buying extra machines just for the purpose of scanning or copying. It also saves space as well as improves your home office's efficiency.
Below are the common connectivity options for printers:
Wi-Fi connections allow you to print remotely and this can be very helpful if you are working at home. You just need to connect your printer to your Wi-Fi printer and download the necessary software on your devices (computer or mobile phones) to print wirelessly.
For office printers, wired connections might be ideal. But if you are using the printer for home or home office use, it won't be that necessary.
USB connections allow you to print directly from your external hard drives along with other devices. Devices, including cameras, that support PictBridge would make the process smoother.
Near-Field Communication (NFC)
Some printers support NFC connection which allows you to connect tablets or smartphones to your printer by touching your device to a specific area on the printer.
If you are into photo printing from your cameras, SD card support would be a great help.
Lastly, if you want more flexible printing options, find printers that support cloud printing. Most all-in-one printers allow you to print from Google Drive, Dropbox, Flicker, Facebook, and others.
The speed of the printer should keep up with your monthly print volume. A printer's speed is specified in PPM (pages per minute). The speed for color and black-only documents will always be different, so you will often find two PPMs for color printers. For black-only documents, the average PPM is 15-20 pages while 10-15 pages for color printing.
The resolution and color would be important, especially if you are printing a lot of graphics and photos. This is expressed in DPI (dots per inch) which determines how good your printer is at printing highly detailed and high-resolution images. The higher the DPI value is, the better the print quality will be.
Paper and Printing Options
Check the paper handling information of the printer too. If you are printing on different media, choose a printer that can handle a variety of paper types. All printers can usually handle A4 paper but some can handle up to legal-size paper. But if you will only be printing on one paper size, A4 for instance, just buy a printer that is A4-friendly to significantly save on your costs.
In addition to paper size, consider the paper weight or media thickness the printer can handle too. Stock paper and other heavy paper are usually printed from bypass trays. But if you are going to print a lot of documents using heavy papers, look for a printer with a standard tray that can support this type of paper.
As mentioned earlier, printers have dedicated input trays for specialty paper with different weights or unusual sizes like envelopes. Printers that are designed for home office use often come with a second tray for handling these types of media.
Lastly, consider the input tray's size. For personal printers and low-volume printing, a printer that can handle 100-150 pages would suffice while more than 250 pages for high-volume printing. Choose a printer that can handle more paper if you don't want to refill the input tray often.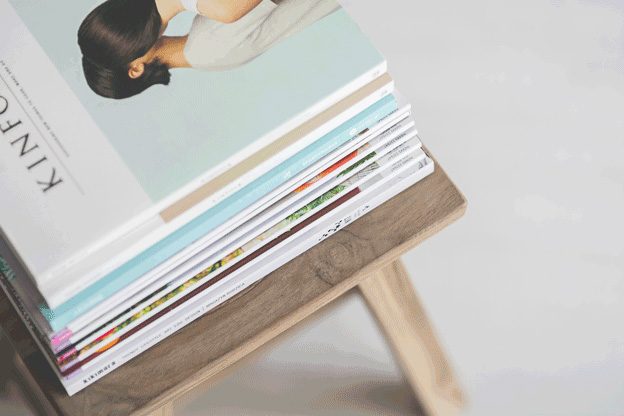 If you are going to print or scan double-sided documents, choose a printer with an automatic document feeder (ADF) so you won't need to manually flip each page over. Most multifunction printers have ADFs.
The duty cycle determines the expected number of pages a printer can print per month. Your monthly printing volume should be below this number to avoid damaging your printer. Also, although most printers have an expected duty cycle, some will still have a recommended number of pages so make sure to check that one too.
Having a printer with lots of features is great but it won't be that great if it hinders its usability. Ease of use is important to lessen troubleshooting processes and frustration. You can determine how easy a printer can be used through the following factors:
Effortless loading and unloading of media

Understandable and easy to navigate control panel

Easy to set up printer driver

Simple customization of printer settings

Usage can be easily taught to others

Flexibility in control
Upfront costs of printers may not be an issue if you are not on a tight budget but if you are printing frequently, ink costs will surely concern you. The prices of printers vary depending on the type of printer you want to buy. But in general, multifunction printers would be the most economical options as well as inkjet printers.
Companies will often offer lower printer prices to attract buyers, but charge higher for replacement ink cartridges. That's why it is important for you to know the additional costs you will be dealing with after buying your printer. There are some printers that include information about their cost-per-print but if there isn't one, you can just search your chosen printer online and look for the information there.
You can also cut your costs by opting for subscription plans or you can use compatible or remanufactured cartridges which are cheaper compared to OEM cartridges. However, take note that third-party cartridges will often cause problems especially if you buy from an unreliable supplier, so make sure that you choose your ink cartridge supplier wisely.
Aside from upfront costs and ink cartridges, consider maintenance costs too as well as the energy your printer uses.
Choosing the most suitable printer for your home or office is crucial to make sure that you meet your deadlines without any delays and other complications. Although the process of picking a good printer is a little bit overwhelming and needs a lot of work at first, you can be assured that you will be having a printer that you can be fully satisfied with in the end. Hopefully, our guide has been successful in helping you find your ideal home office printer.