How To Select The Right Photo Paper
Technology has developed so much that most people no longer need the help of a professional to capture their special moments. With a good digital camera and a reliable home inkjet printer, you can print your own professional-looking photographs to show off to your friends.
But if you are a professional photographer, printing photos is like any art that needs to be done perfectly. Printing photos is just as important as taking them and being able to see your work come to life gives unexplainable satisfaction. 
Whether you are a professional photographer or not, let us help you find the right photo paper to ensure that you get the best results for your photo prints! Keep on reading to know more!
P.S. Are you looking for affordable ink cartridges for your printer? Feel free to browse through YoyoInk's high-quality but budget-friendly compatible and remanufactured ink cartridges for different printer brands!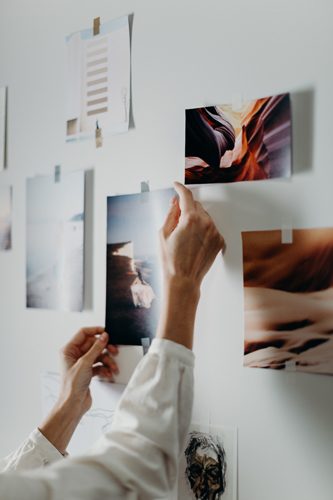 Let us start with the basic things you need to consider when choosing a photo paper:
The paper size you are going to choose will depend on where you are going to use your pictures. If you will be creating a scrapbook or an album, 4 x 6 or 5 x 7 sizes would be great. But if you want larger displays like posters, calendars, or wall frames, we recommend the following sizes:
Photo papers come in different weights for different applications.  Heavier papers produce higher-quality photos. If you want your photos to last for a lifetime, you can go for premium-quality papers. On the other hand, use lighter papers for everyday photos.
Photo paper finishes include matte, glossy, luster, or satin finishes among others. They help in enhancing the look of your photos. Take note, though, that matte papers absorb more ink compared to glossy papers which can affect the printed photo's quality.
Moreover, matte papers are more preferred for framing photos because they reduce glares. On the other hand, glossy papers provide a consistent finish along with sharp color contrast. We will dive more into matte and glossy photo papers in the next section.
Aside from the paper finish, you may have also heard about alpha cellulose, cotton rag, baryta, and metallic papers. These are materials or coatings that can heavily impact the final print because they help in adding some personality and character to your photos.
Alpha cellulose and cotton rag are the most popular types of materials that are quite similar and hard to differentiate:
Cotton Rag
Considered higher grade because of its higher cost and legacy when it comes to traditional papers

More recommended for gallery exhibitions
Alpha Cellulose
High-grade paper that produces similar results as cotton rags but is more affordable.

Ideal for photo displays in your home
On the other hand, the paper coating is crucial when it comes to inkjet printing because they make the paper ink-resistant. The most common options are metallic and baryta coatings:
Metallic
Creates a metallic sheen

Extremely vivid and add a unique look

Brings out details to amplify your photos' impact
Baryta
A type of coating that mimics the look and feel of darkroom papers
When it comes to photo paper brands, the most respected ones are Innova, Museo, Inkpress, Ilford, Moab, Red River, and Hahnemuehle. You can ask for sample packs so that you can experiment with them to know which best suits your application.
Not all photo papers have the same level of whiteness. You can use very white papers but be careful because the whitening agents used in them can change color very fast (they can turn yellow after a few weeks). Always choose papers that don't have artificial brighteners.
#7 Durability and Longevity
The last things you should consider are durability and longevity. Ink-based printers produce prints that fade slower compared to dye-based printers when exposed to sunlight. In fact, ink-based prints can last for at least one hundred years while dye-based prints can only last for more or less 20 years.
For longevity, this depends on the combination of the paper and printer you will use. Make sure to check your printer's manual for the recommended photo papers to ensure maximum longevity.
Specialty or handmade papers look fun but be careful of dusty ones because they can cause your printer to malfunction.
Now, let us proceed to the common types of photo papers you can choose from:
Gives a better contrast and darker blacks

Provides fine image details

No distracting reflections

Ideal for photos rich in texture and detail

It comes in double-sided options and in various weights, making them attractive for portfolio and book production

Since pigments don't sink fully into them, they are subject to offsetting, scratching, and abrasion.
Recommended Applications
Black and white prints

Low-contrast images

Landscapes

Architecture

Artwork reproduction

Graphic design

Wildlife and nature

Flowers
Very rich colors

A popular choice for beginner photographers

Highly reflective so color appear bold and more saturated

Prints also appear slightly sharper because of the paper's smooth finish

It creates reflections and shine that can obscure the image so it is not ideal for exhibitions
Recommended Applications
Snapshots

High-contrast images

High-contrast black and white photos

Headshots

Fashion, aircraft, and car photography
Most popular photo paper types

Represents universal photos (it is used in a wide variety of lab prints around the world)

Its slightly textured surface lowers reflectivity while keeping good detail and good saturation

Results still look sharp but have reduced hyper-detail so satin is great for masking some imperfections in body features including skin
Recommended Applications
Portraits

Various black and white photos

Scenics

Landscapes

Most photos
High-gloss finish and pearlescent look

Makes your photos look more elegant

Versatile photo paper
Recommended Applications
Black and white portraits

Flowers

High-contrast black and white photos

Bold colors

Automobiles, planes, and trains

Photos with reflections
Any paper that is made from other materials aside from cotton or tree fiber such as rice, mulberry, bamboo, and recycled content

Works well with photos with subtle content, delicate feel, and contrast
Made from cotton rag

Matte or glossy finish along with good texture but can also be smooth

Reflective options provide deeper blacks and color saturation

Offer different color and contrast degrees

Creates an artistic look

Some come in strong yellow or beige colors

Adds warmth and depth (texture) to the photo

Ideal for photos with large portions of flat colors
Recommended Applications
Black and white photos

Portraits

Wildlife and nature

Fine arts (drawings, paintings, etc.)

Landscapes
Good contrast and matte-quality color that is more vibrant

Keeps the color and contrast of the photo

Needs more care due to its rough texture

Adds texture to the photo
Recommended Applications
Framed photos

Big photo prints
Next, below are the most common photo paper sizes you can choose from:
#1 What is the size of a standard photo?
The standard photo size is 4″ x 6″ which measures approximately 4″ x 5 ⅞". This size is the same as the aspect ratio of the viewfinders of the majority of digital cameras. They are great for cards, framed photos, and backups for your favorite images.
In addition to the standard 4″ x 6″ photo paper size, below is a table showing the international standard paper sizes:
5R
6R
8R
S8R
10R
S10R
11R
S11R
12R
S12R
5 x 7
6 x 8
8 x 10
8 x 12
10 x 12
10 x 15
11 x 14
11 x 17
12 x 15
12 x 18
127 x 178
152 x 203
203 x 254
203 x 305
254 x 305
254 x 381
279 x 356
279 x 432
305 x 381
305 x 457
#2 What is the most common photo print size?
The most common photo print size is, again,  4″ x 6″ (4R) because it is not too big and not too small. Plus, many frame types are available for this size. Another most common size is  5″ x 7″. For wall and desk frames, the common sizes are A4 (8.3″ x 11.7″)  and A5 (5.8″ x 8.3″) papers.
#3 What is a standard wallet size photo?
The standard size in the photo industry for wallet photos is 2.5″ x 3.5″ (2R) which is slightly bigger compared to credit cards. 
Other Photo Paper Sizes
Below are other photo paper sizes in the market:
(a) Square Photo Paper Sizes
Ideal for decorating

Great for printing social media photos and Polaroid-style photos
The most common square photo paper sizes are:
5 x 5

10 x 10

12 x 12

16 x 16

20 x 20

30 x 30
(b) Large Photo Paper Sizes
Ideal for making beautiful centerpieces on gallery walls and statements with wall decors

Can be used for landscape or portrait photos

Great for high-quality home decors
The most common large photo paper sizes are:
10 x 13

10 x 20

11 x 14

16 x 20

18 x 24

20 x 24

20 x 30
(c) Panoramic Print Paper Sizes
Recommended for non-traditional images and wide-angle ones
The most common large photo paper sizes are:
Photo Paper for Inkjet Printers
It is better that you use photo papers that have been recommended by your printer manufacturer. This ensures that you get the best printing quality without getting dull finishes or color fading problems. HP, Canon, and Epson offer a wide variety of papers and inks to help you get the best results for your photos. Below are some recommended photo papers for each brand that you can use:
#1 HP Everyday Glossy Photo Paper
Slightly light paper (200 g/m²) 

Ideal for everyday project works and prints (anything vibrant like portraits and landscapes)

Made from recyclable materials

Quick-drying, smudge, and water-resistant
#2 HP Premium Plus Glossy Photo Paper
Quick-drying

Water and smudge-resistant

Its brightness rating is 90
#3 HP Advanced Glossy Photo Paper
Slightly lighter compared to HP Premium Plus Glossy Photo Paper

Offers a small amount of smudge and water resistance

Quick-drying
3 Best Canon Photo Papers


#1 Canon Photo Paper Pro Premium Matte PM-101
Dramatic rich colors and deep colors

Completely non-reflective

The best matte photo paper of Canon

Lightweight which makes it ideal for printing greeting cards and creative projects
#2 Canon Photo Paper Pro Luster LU-101
Fingerprint-resistant

Reduces glare

A bit pricey

Attractive look and feel
#3 Canon Photo Paper Pro Platinum PT-101
300-gsm glossy paper

Expensive but it produces superior ultra-glossy prints

Excellent whiteness

Canon's best glossy paper

Very fade-resistant

Splendid color rendition
3 Best Epson Photo Papers


#1 Epson Ultra Premium Presentation Paper Matte (Archival Matte)
Excellent whiteness

Non-reflective finish

Great for black and white as well as color photo prints

Spectacular tonal range

The only problem is a limited size range
#2 Epson Premium Photo Paper Semi-Gloss
Less heavyweight compared to other photo papers
Glare-resistant
Deep blacks
Impressive color saturation
Ideal for exhibition-grade prints
Keeps ultra-fine details
It comes will roll options aside from cut-sheet sizes
#3 Epson Premium Photo Paper Glossy
Superb high-gloss finish

Epson's best photo paper when it comes to price and performance

Excellent color rendition

Available in roll options
Aside from choosing the best printer for printing your photos, choosing the right photo paper is also crucial to make sure that you achieve the best quality for your photos.
You will have a lot of options to choose from aside from photo paper sizes and it can be quite overwhelming to pick the most suitable one. But hopefully, this guide was able to help you find the right photo paper for your application. You can also read our blog on how to print high-resolution photos through this link.
Like & follow our social media pages to see more updates and promotions !