A Quick Guide To Epson 212 Ink Cartridges
Epson ink cartridges are popular for their ability to print quality text and vibrant photos. In this quick guide, you'll find essential information about Epson 212 ink cartridges. We'll also share some installation and troubleshooting tips for you to get the most out of these ink cartridges.
What You Need to Know About Epson 212 Ink Cartridges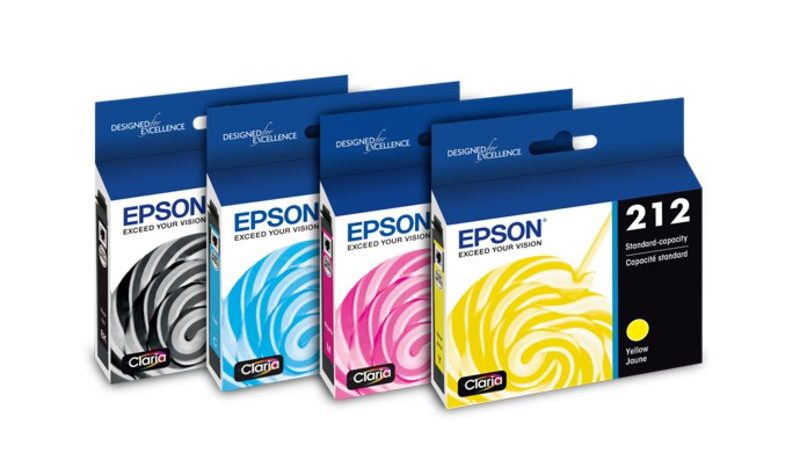 Epson 212 ink cartridges contain ink that produces brilliant printing performance. The ink dries fast and helps protect from smudge and fade.
The Epson 212 cartridge supports several Epson printers such as Epson Expression Home XP-3100, XP-3105, XP-410, etc., and Epson WorkForce WF-2810, WF-2830, WF-2850, etc.
The standard Epson 212 ink Page Yield for Black and Color is 150 pages. The Epson 212XL (High Yield) Black has a page yield of 500 pages, while the Epson 212XL Color has a page yield of 350 pages.
With three Epson 212 ink Color cartridges (Cyan, Magenta, Yellow) and one pigment Black, the ink set provides sharp text and vibrant color for enduring high-quality results.
Main Features:
Page Yield: 500 pages (Black), 350 pages (Color)
Brilliant photos and sharp text for quality results that last
Ink that dries fast
Fitting individual ink cartridges
Brilliant prints on glossy and plain paper
Click here

for more Epson 212 ink cartridge features.
Remanufactured Epson 212 Ink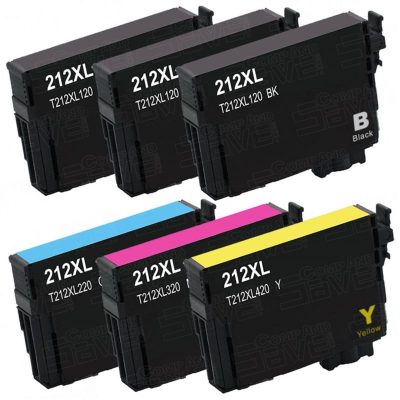 You can save more with remanufactured Epson 212 XL ink cartridges. These cartridges replace original Epson cartridges at a very affordable price without sacrificing quality. Remanufactured and tested to work like the OEM (Original Equipment Manufacturer) brand and trapped with new parts using sophisticated methods, you can get great quality and performance at a more affordable price.
If you must print tons of paperwork, the Epson 212XL ink cartridge version can print more pages than standard yield ink cartridges and have a 20-month shelf life. With the XL version, you're sure to get the most value out of your printer and money.
Learn more about the benefits of Remanufactured Cartridges: Pros and Cons of Different Printer Cartridges
How to Replace Epson 212 Ink Cartridges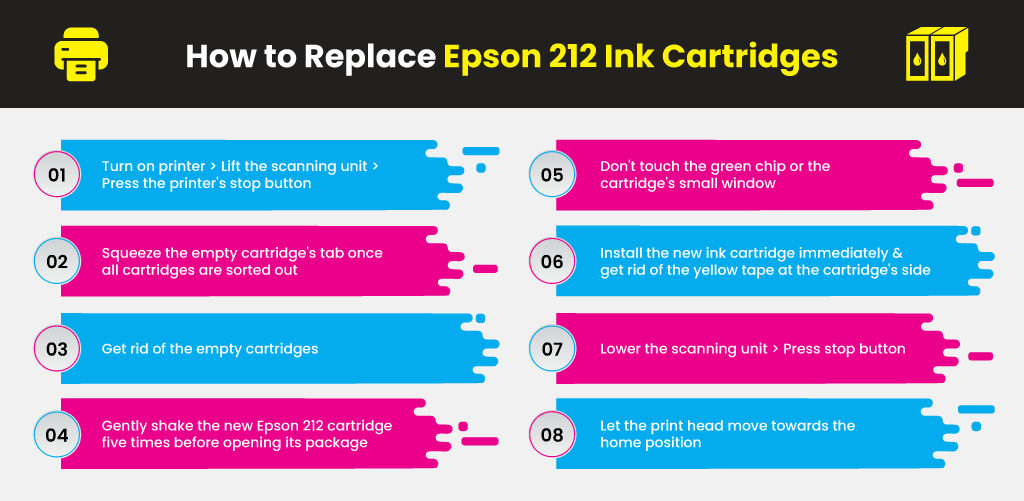 Epson Ink Cartridge Replacement:
Turn on your printer, then lift the scanning unit.
Press the printer's stop button. The print head will move the low or empty cartridge to the indicator position. Repeat the process in checking the other low or empty cartridges. The print head transfers to the replacement position once all cartridges are sorted out.
Squeeze the empty cartridge's tab, then lift it out of the slot. Get rid of the empty cartridges. Please don't use the empty cartridge aside from refilling it.
Gently shake the new Epson 212 cartridge five times before opening its package. Please don't do it after opening the package as the ink may leak out.
Get the cartridge from its package. Don't touch the green chip or the cartridge's small window. Install the new ink cartridge immediately after getting rid of the empty one so the print head won't dry out.
Please get rid of the yellow tape at the cartridge's side, insert it into the vacant slot, then push it down until it locks into position.
Lower the scanning unit, then press the stop button. Let the print head move towards the home position so the printer can begin charging the ink. The process may take 1 ½ minute. 
Epson 212 Ink Frequently Asked Questions (FAQs)
1. Can You Refill an Epson 212 Ink Cartridge?
No. You can't refill the original Epson 212 ink cartridges. Original Epson cartridges have a memory chip that updates its memory with the printer while in use.
Once the cartridge becomes empty, the circuit identifies it as an empty ink cartridge.
Refilling your cartridge does not activate it since the chip will still identify the cartridge as "empty." To continue printing, you'd have to purchase an Epson 212 ink refill cartridge.
If you want to save more on printing costs, it would be best to purchase Epson remanufactured ink cartridges.
2. What is the Difference Between the 212 and 212XL?
The majority of manufacturers provide standard Epson 212 and 212XL (High Yield) printing options.
The major difference between standard and XL is just the amount of ink that fills the cartridge; the Epson 212 ink XL version has more ink and page yield. 
The benefit of using High Yield cartridges is that there's no need to change ink cartridges very often. The printing costs are also reduced in the long run, so you get more value for your money.
The benefit of utilizing a standard cartridge is they're less expensive than XL versions. If you're not printing very often, it would be better to use standard cartridges since cartridges left unused can dry up.
3. How to Trick Epson 212 Ink Cartridges?
Epson inkjet printers are built with a metering system that notifies the user once printer cartridges run low. The microchip will eventually shut off until you replace the cartridge.
Sometimes, though, Epson owners may find that their cartridges still have a lot of ink left, and it would be a waste to buy a new expensive replacement and throw away the old ones.
The way out of it is to "trick" the machine into thinking there's a newly installed cartridge so you can still use the remaining ink.
Shaking Printer Cartridges
Turn on your Epson printer, raise its cover, then wait for the carriage to stop sliding.
Remove the printer cartridges by squeezing the tabs on each cartridge's short ends, then lifting it straight up.
Turn the printer off and let it shut down completely. Wait for five minutes as the printer memory resets.
Shake every cartridge for a few seconds to spread the ink within.
Reinstall the ink cartridges in the same positions before removing them, then restore the printer's power.
4. How to Reset Your Epson 212 Ink Cartridges?
Remove the printer cartridges, then examine the copper contacts at the end of each unit. On some models, a reset button can be found on top of the contacts. 
Press the reset button with a paperclip or another sharp object of the same size. Once the cartridges are reset, you can reinstall them, and the printer should recognize them as new.
Additional Tip: The nozzles underneath the cartridges can be cleaned using a cotton swab applied with rubbing alcohol. Allow the alcohol to evaporate before reinstalling the ink cartridges.
5. Can I Use Another Ink Cartridge For My Printer?
No. Printer ink cartridges may look very similar, but each has an assigned compatible printer. You can't use a different ink cartridge for your printer because it would be incompatible.
Each ink cartridge has a chip programmed to make ink cartridges work only with specific printers. So you won't be able to print unless you're using a compatible ink cartridge.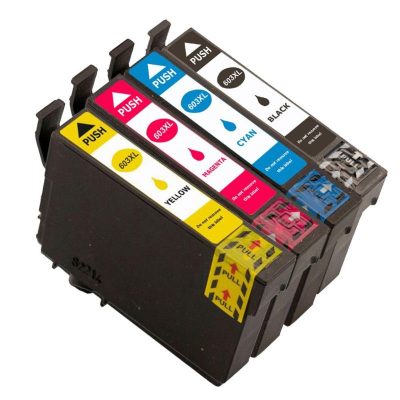 We hope you learned from this post. Feel free to share it with your friends and folks who might benefit from the information. If you have ideas and feedback, don't hesitate to post them in the comments.
For more inquiries about Epson cartridges, call us at 1-855-969-6465.