Do Laser Printers Use Ink?
Laser printers are popular types of personal and office printers that use lasers to print onto papers instead of the traditional ink. They use a non-impact photocopier technology wherein keys do not need to strike the paper being printed on. They have increased the sophistication and neatness of various print projects using 600 dots/inch resolutions or higher.
The first laser printer was introduced by IBM in 1975 for the company's mainframe computers. However, HP revolutionized laser printing technology in 1984 when they released their first LaserJet printer. But why, do you think, are laser printers very popular? And do they use ink? Keep on reading to find out more.
What Do Laser Printers Use?
A laser printer does not use ink. They use toners for printing.
Toners are powders that are used in printing images and text on papers. The heat from the laser printer's fuser melts the toner powder during the printing process and bonds it to the paper.
Toner powders used to be just mixtures of iron oxide and carbon. But to improve the printout's quality, manufacturers began mixing a polymer with carbon. Below are the commonly used polymers:
Styrene-butadiene copolymer
Styrene acrylate copolymer
Polyester resin
Laser printer toner suppliers use different polymers in their manufacturing process.
You can easily wash off color laser printer toners from your skin or clothes using cold water.
Toner cartridges are available in sets of black, yellow, magenta, and cyan.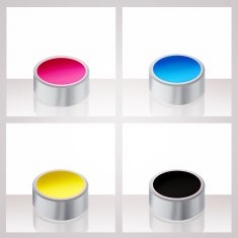 Laser color printer toners offer the following general pros and cons:
✅  Toners allow laser printers to print at faster speeds, but this will depend on your printer's model.
✅  Toners can print more pages per minute.
✅  Toner cartridges can last for a very long time. They reduce the required replacement and maintenance services.
✅  Toners produce very accurate and sharper images because they use laser technology that provides more defined and clearer print quality.
✅  Toners are ideal for printing graphics and pictures.
❌  Toners are expensive, especially when you are refilling often. However, you can save on your expenses if you buy from a trusted supplier like YoyoInk.
❌  Toners can only be used for laser printers which are bigger and more expensive compared to inkjet printers.
Now, let us dive into the differences between toner and ink cartridges.
Powder types
The powder is composed of polymers and organic compounds
Used for laser printers
Liquid types
The liquid is composed of colorant and chemical concoctions and water
Used for inkjet printers
A laser printer fuses toner onto a paper
The printer's laser creates the printout's electrostatic template on a drum made of metal
The printer releases toner
The toner sticks to electrostatically-charged areas on the drum
The image is imposed onto the surface of the paper as it passes beneath the drum.
Most personal laser printers can only print in black while more expensive office printers can use different colors.
An inkjet printer sprays ink directly onto a paper
The printer dispenses small amounts of ink using tiny nozzles onto a paper
The majority of inkjet printers can print in color or all black and use multiple ink cartridges simultaneously (yellow, magenta, cyan, and black).
They are more durable and print faster compared to inkjet printers
They can print both colored and monochrome documents
They produce more defined and clearer images
They can print more pages compared to ink cartridges
They do not dry up
They are ideal for bulk printing applications
They are lightweight
They are easier to replace
They are relatively cheaper
They produce cleaner prints
They are less prone to smudging
They are ideal for occasional printing for personal purposes
Aside from expensive laser printers, toner refills are also more expensive
Inkjet printers print slower compared to laser printers
Ink cartridges print fewer pages compared to toner cartridges
Inks can dry up if you do not use them often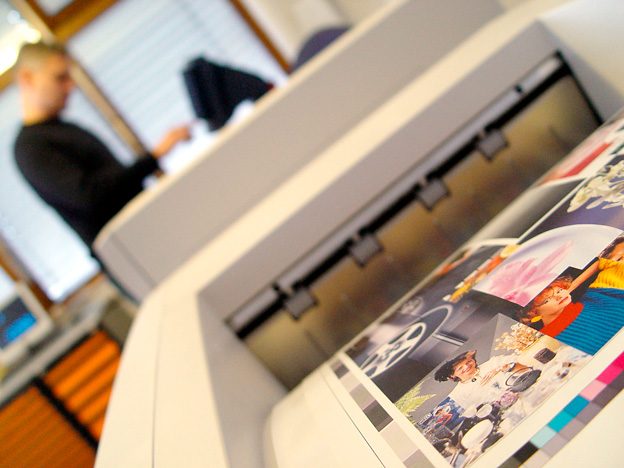 It is true that toner cartridges and laser printers are more expensive compared to ink cartridges and inkjet printers. But, toner cartridges last longer compared to ink. This means that using toner cartridges can be a cost-effective option in the long run, although you will have bigger initial investments.
Laser printers are ideal especially if you are printing text-based documents more often because they can print up to 3 times faster compared to inkjet printers. They also produce sharper images. However, your choice of buying either a toner-based or ink-based printer will still depend on your:
Personal preferences
Printing needs
Financial situation
You may want to read more on laser printers vs inkjet printers here.
#1: Removing the Old Toner Cartridge
Open your printer's door.
Pull the printer's drum assembly.
Press the drum assembly's release lever to remove the old cartridge.
#2: Inserting the New Toner Cartridge
Get your new cartridge. Do not remove its plastic packaging yet.
Shake the cartridge gently to fully distribute the toner inside the cartridge.
Remove the cartridge's packaging along with its sealing tape. Do not touch the toner's imaging drum located at its bottom section.
Insert the new cartridge. You should hear a snapping sound that ensures that the new cartridge is secured.
Slide the cleaning lever of the drum backwards and forwards.
Reinsert the drum assembly.
Close the access port of your printer.
Once the new cartridge is inserted, your computer should automatically recognize it and will ask if you would like to print a test page. Just click OK.
Here is a short video showing how to replace the toner cartridge on an HP LaserJet printer:
Tip When Replacing Toner Cartridges
When replacing toner cartridges, make sure that you manually clean the place. Using a vacuum cleaner is not recommended. Toner powders have electrostatic properties. When the powder rubs against a vacuum cleaner's hose interiors, the static-electric charges might develop inside the hose.
Other Consumables for Laser Printers
Aside from toners, laser printers have a few other consumable items. Some printers come with drums in their cartridges while others do not. There are printers that use cheaper cartridges but they require a separate drum that you need to replace periodically. Moreover, laser color printers usually need fuser oil that helps in binding colors to papers as well as replaceable toner-waste bottles.
In this article, you have learned that laser printers use toners to print clearer and sharper images and text-based documents faster compared to inkjet printers. They also offer heavier printing volumes. Although toner cartridges provide results with better quality, they are more expensive but they can actually be more cost-effective in the long term.
If you are looking for high-quality but affordable toner cartridges and ink cartridges, you can rely on YoyoInk. We offer toners and inks for brands such as HP, Canon, Brother, Epson, Kodak, Lexmark, and more.