Benefits That Multifunction Printers Offer Small Businesses
You might be asking: why do I need to buy a multifunction printer for my small business when going paperless is more convenient? A paperless business is good because they eliminate the hassle of filing and organizing bulks of paperwork in your office. However, hard copies and office printers are still necessary to ensure your business's success.
Incorporating both online and printed materials in your offices allows you to have a very capable multi-faceted business. Among the key benefits of multifunction printers are efficiency and improved productivity. They are ideal for small businesses that don't have much space for bulky machines for scanning and printing.
These compact and high-performance machines provide various capabilities at affordable prices compared to buying multiple single-function printers. Let us discuss more on what multifunction printers can do for your startup business and how they can contribute to your business's success!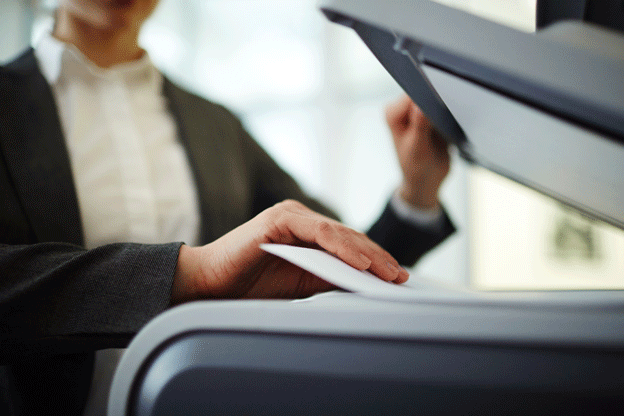 How Does a Multifunction Printer Work?
First of all, what are multifunction printers (MFP)? MFPs are machines that can print, scan, fax, and photocopy documents. Some offer advanced features such as photo printing that allows you to print high-quality images on photo papers. They are available in various sizes from small desktop printers to large office machines.
Multifunction printers also come in laser and inkjet versions that can be connected via a USB, Ethernet, Wi-Fi, or Bluetooth. But, the majority of printers nowadays offer Wi-Fi connectivity for more convenience. Moreover, some MFP printers have battery-saving options and settings to lower your printing costs.
They can also have a touchscreen display and can support mobile printing if you want to easily print from your mobile devices. You can check out our other blogs below on the comparison between single-function printers and the recommended printers for small businesses.
Printer vs Copier vs Scanner
Which is the Best Printer for Small Business?
HP Color LaserJet Pro MFP M281FDW
Why a Printer Is Important For a Business
Let us elaborate on why having a printer in your office is still important and more effective compared to being an ultimately paperless business. Below are the top four reasons:
Increased Employee Productivity & Engagement
Hard Copies Are Not Affected by Technological Issues
Customers Would Want Physical Copies Too
Increased Employee Productivity and Engagement
Not all people want to work on soft copies. Some employees would prefer something that they can physically hold. There are those who find it easier to work with hard copies than looking at their computer screens.
For instance, they can easily highlight or handwrite notes on hard copies easier than on something that they can only see on their screens. Providing your employees with the option to use physical papers or soft copies can increase their productivity because they can choose something that they are convenient to do.
Another case would be when you are presenting something in a meeting. It would be better if you can provide your employees with a copy of the main points you will be discussing on a small piece of paper. This encourages more engagement between your team members throughout your presentation.
Hard Copies Are Not Affected by Technological Issues
Second, even if your computers crash or a power interruption occurs, you can always rely on hard copies. You can lose online documents, spreadsheets, and personal data permanently when something unexpected happens to your network. This can prevent you from completing important tasks in your business. Hard copies, on the other hand, can keep your business running whatever happens.
You don't need to print everything, only the important data on your company that you can't lose like the following:
Accounting documents

Company policies

Employee information

Sales plans or goals

Yearly marketing plans
However, make sure to store these documents in a secure place.
Customers Would Want Physical Copies Too
Not because you are paperless doesn't mean your customers are too. For example, if you send an invoice online in PDF format and the client doesn't have any software to open the document, this can be a big issue. What if the client rarely uses a computer?
They can't view the invoice which would lead to inconvenience and unsatisfied customers is bad for your business. You should at least send your customers both printed and digital versions of their invoices.
Sending your customers with mails (coupons for example) that are directly addressed to them makes your customers feel special and appreciated. You can also add a personalized message to fuel your relationship with your customers.
To summarize all of our points, it would be impossible for your business to survive if you completely go paperless. You can reach more customers through printed promotional and advertising pieces than using online marketing materials only. Printed materials like pamphlets and brochures can easily reach potential customers than online advertisements. They can also create a stronger and better following.
What Are the Advantages of Printers?
So what can multifunction printers contribute to your office? Why should you buy a multifunction printer rather than a separate scanner and printer? Below are the key reasons why:
Improved Print Environment Control and Document Management
Multifunction printers only use one power cable for the whole device which reduces cable congestion and lowers the required electricity to power the device

Unlike single-function printers that generate great amounts of heat and require a significant amount of energy, multifunction printers are more energy efficient so they can dramatically cut down unnecessary costs

Lower energy consumption also leads to your company's lower carbon footprint
Aside from cutting your electricity expenses, multifunction printers also reduce your operating costs:
(a) More Cost-Effective Compared to Buying Multiple Single-Function Printers
Multifunction printers may be expensive initially. But in the long run, they can help you save on your expenses compared to multiple single-function printers:
They are cheaper because one device can perform multiple functions compared to buying a separate scanner, printer, and copier

You don't need to pay for each feature but you will still get increased functionality

They are ideal for businesses who are only copying, scanning, or faxing occasionally
(b) Reduced Cost of Consumables
You only have to buy supplies (paper and ink or toner) for one printer which saves a lot of money because cartridges are expensive

Fewer supplies to stock instead of having multiple types and colors
(c) Reduced Maintenance Costs
Maintaining one printer is cheaper compared to maintaining multiple single-function devices

You only need to call one service and visit a single technician compared to calling different services for multiple devices

You can find spare parts easier which is also cheaper

Preventing failures and maintaining hardware is easier with one device
Multifunction printers occupy less space compared to having a separate printer, scanner, fax machine, and copier in your office. This makes them ideal for startup businesses with small office spaces.

Multifunction printers also come in various sizes, so you can easily find one that perfectly fits your office space

For offices in urban areas, every square inch of space is important. With compact multifunction printers, you can greatly improve productivity by organizing the remaining space better.
Multifunction printers that offer multiple features in one device are extremely convenient

You can print, fax, and scan documents in one device which saves time instead of walking to three separate devices just to complete these tasks

Processes are smoother and more efficient because employees don't need to make multiple trips to different machines

You can easily shift to print from scan as well as fax and copy with just a single push on a button

With wireless capability, multifunction printers allow you to print using your mobile devices when you are in a rush

They make saving your documents digitally easier

Your employees only need to master one device which improves efficiency

Your workers also have more time to focus on processing paperwork instead of spending their time learning how to use multiple interfaces
Improved Print Environment Control and Document Management
Since all activities are done in one network, the print environment is easier to control

Multifunction printers provide a more organized printing infrastructure physically and digitally as well as a more streamlined document management process

It is easier to track the printing costs of one device

A controlled print environment reduces printing costs and increases security, compliance, and visibility

Unauthorized printing or data breach can be prevented

Consolidated devices in secured areas are more effective compared to having multiple devices in separate offices

More organized office because multifunction printers help in facilitating standardized procedures

You can process large-volume tasks which saves time and improves document handling
Are There Any Disadvantages?
Of course, there are also some disadvantages to using printers just like any other technology. Below are the two main disadvantages of multifunction printers:
(i) One Problem Can Cause All Processes to Fail
This is the biggest downside of multifunction printers. Since they are multifunction in nature, a single problem may cause the whole printer to fail and the other features to be unusable. For example, if the ink cartridge fails, not only the printing feature is affected but it may also prevent you from receiving faxes and copying documents.
(ii) Potential Lack of Performance or Quality
Single-function printers can provide better quality and performance compared to multifunction printers. For instance, the faxing capabilities of multifunction printers may not match the features offered by standalone fax machines.
What Are the Uses of Printers?
Now, how can you use multifunction printers for the benefit of your business?
Regardless of the type of business that you are doing, gaining customer attention should be among your top priorities if you want to increase your sales. Marketing plays a crucial role in every business's success, but you will need the help of technology to carry out an effective marketing strategy. For instance, you need printers to create marketing materials that can easily reach your target customers.
Digital marketing alone cannot guarantee an increase in your sales. A lot of businesses still rely on physical marketing materials because nothing can beat the power of printed images and words when it comes to attracting customers.
Below are among the helpful uses of printers when it comes to marketing your business:
These are effective ways in promoting your brand by incorporating your business logo and colors into your promotional items
A lot of businesses attend trade shows or conventions regularly which is perfect in expanding your network and connecting with potential business partners by creating stunning trade both visuals
For printing pamphlets and brochures

Not all people can remember details on your website so written information can help increase customer engagement

Many people still prefer having hard copies of information when making a decision to buy products or avail your services so informational handouts would be useful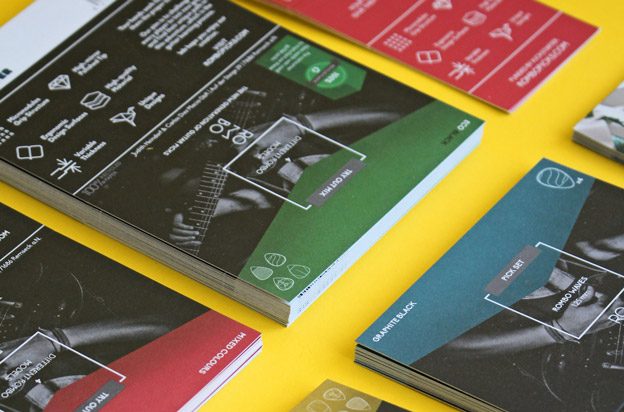 Targeted for customers who may not be visiting your website

These are easy ways to reach potential customers who are driving or walking by your location

You can use them for your big promotions to catch customer attention
Printed materials in local retail stores or offices for easy navigation around the place
What Industries Can Benefit From Multifunction Printers?
Let's end our discussion with the major industries that can greatly benefit from a multifunction printer below:
Patient confidentiality is among the primary concerns in the healthcare industry. Doctors are required to handle patient information properly while minimizing the risks of a data breach starting from the technology they use.
This makes multifunction printers necessary by creating printed documents between each use of a device before wiping out all data from the device.
Multifunction printers can help cut down costs and save time drastically by making the work in church offices more efficient. Printing necessary papers like announcements and weekly bulletins will be much easier with a printer that can do pretty much everything.
Just like in healthcare settings, law firms handle hundreds of private files and confidential cases every day. Multifunction printers make handling these materials faster while ensuring client privacy. Printed documents allow you to organize files separately and keep track of your client's information without any hassle.
Teachers are among the heavy users of printed documents. Multifunction printers can help save time in handling bulks of paperwork and assignments by streamlining the process.
Speed is important in government settings, especially when there are a lot of people who are visiting government offices. Reliable technology is greatly needed to automate processes and multifunction printers are among these technologies.
Instead of using old and bulky single-function printers, multifunction printers would be more practical in processing required paperwork and forms.
Corporate centers are large office centers that require unmatched efficiency and speed to be able to finish their tasks on time. Multifunction printers can provide the boost that these companies need by offering something that can perform multiple functions instead of one.
Multifunction printers are still important to ensure the success of any company. They are among the crucial components of a business that shouldn't be overlooked, especially if you are starting a small-scale business. They can help you have a more efficient and more productive team and you can increase your brand reach faster through printed marketing materials.
Hopefully, this short blog was able to make you realize the importance of having a printer in ensuring that your business can thrive in the competition. Check out our other blogs for more printer guides!