Our Super Panda Promises
At YoYoInk, we consider ourselves incredibly lucky, to be able to work under the watchful eye of the amazing Super Panda. To some, Super Panda is the reason why they buy our ink, while to us, he's the reason why we sell our ink. Like black ink on white paper, he chose us and we chose him. For those that are wondering, yes, that was an ink-related panda joke. In fact, the first "Super Panda Promise" of this blog, is that for better or worse, there will be many more Super Panda jokes to follow.  
Super Panda Shipping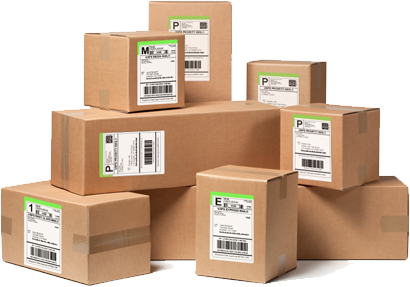 We ship our compatible and remanufactured printer ink cartridges and toners, using USPS, UPS, FedEx, and other courier service providers, with a valid tracking number. At least we do when it's too early and Super Panda is eating a stack of pandacakes, or it's too late and he's watching a black and white movie. When he isn't busy though, we take full advantage of his ability to fly our products right to your doorstep, saving us a kryp ton of money in the process. However, through the standard methods of shipping, most orders are processed by our warehouse within 1-2 business days. As a result, this means that in-stock products are typically shipped within 2 business days of the received payment. Therefore, products are estimated to arrive within 2 business days, 95% of the time (depending on the non-super carrier and excluding holidays). Although, this general timescale may be adversely affected depending on unforeseen circumstances including inclement weather, remote delivery locations and carrier delay. Nonetheless, when Super Panda's on the job, customers can expect our products to be processed, shipped, and delivered faster than they can say bamboozled.
*Excludes Alaska, Hawaii, Krypton, and US Protectorates.
2-Year 100% Super Panda Satisfaction Guaranteed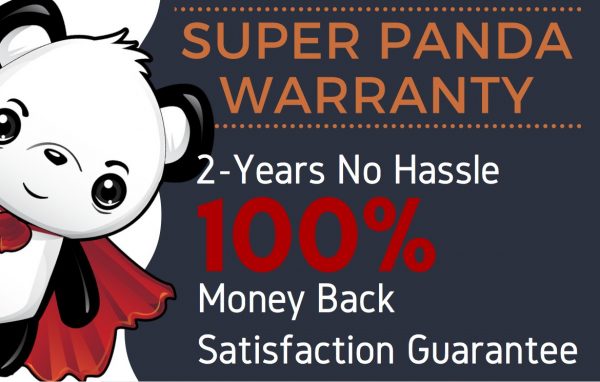 In order to ensure that our customers are receiving the best products available on the market, our compatible and remanufactured printer ink cartridges and toners are assembled to meet or even exceed OEM standards (Original Equipment Manufacturer). After all, as impressive as OEM standards are, they aren't as impressive as SPA standards (Super Panda Approved). Nevertheless, if you're unsatisfied with our products, your purchase is backed by the Super Panda warranty, which offers a 2-year, no-hassle, 100% money-back guarantee. That's the least that we can do for you, considering that Super Panda won't be there to save the day, when your wallet is under attack by Lexmark Luthor's OEM cartridges. If that doesn't change your mind, unsatisfied civilians may return our products within 30 days of delivery, in order for the Super Panda warranty to be honored.
Everyday Super Panda Prices
We appreciate your business and membership in the Super Panda Army. After all, even though he's the super hero, you're doing the fighting. In fact, think of yourselves as brave soldiers fighting an epic battle against the evil legion of doom, that represents the OEM printer ink powerhouses. Therefore, every single YoYoInk compatible or remanufactured printer ink cartridge or toner that you purchase, is another small victory for the heroic justice league, that represents small printer ink purveyors. With that being said, customers are able to save up to 75% off of premium ink and toner for simply shopping with YoYoInk, in addition to free shipping with purchases exceeding $50. However, Super Panda members gain access to various benefits including 20% off of your first order, 10% off of all succeeding orders, and free shipping on all of your orders. All things considered, it's safe to say that these prices and percentages are an absolute steal. After all, they don't call him the Panda of Steal for nothing.
Super Panda's Safe and Secure Checkout
Aside from the mighty paws of Super Panda, checkout is secured with the PayPal payment system. YoYoInk guarantees its loyal customers that every online purchase is 100% secure, whether it's through your PayPal account or credit card information. Not only is that a Super Panda Promise, but it's the final Super Panda Promise… for now.
Key Words
Super Panda, Super Panda Promise, YoYoInk, compatible, remanufactured, printer ink, toner