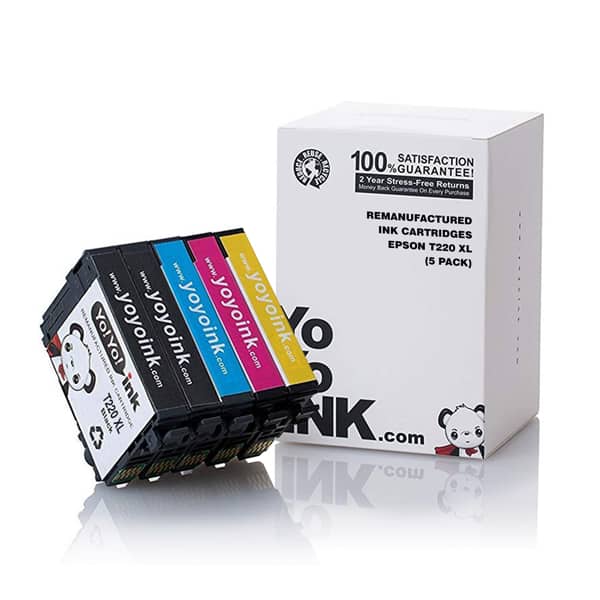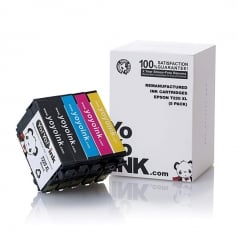 Black: 500, Color: 450
220, 220XL, T220XL120, T220XL220, T220XL320, T220XL420
More information
Less information
Avg. Price Per Cartridge: $5.96 each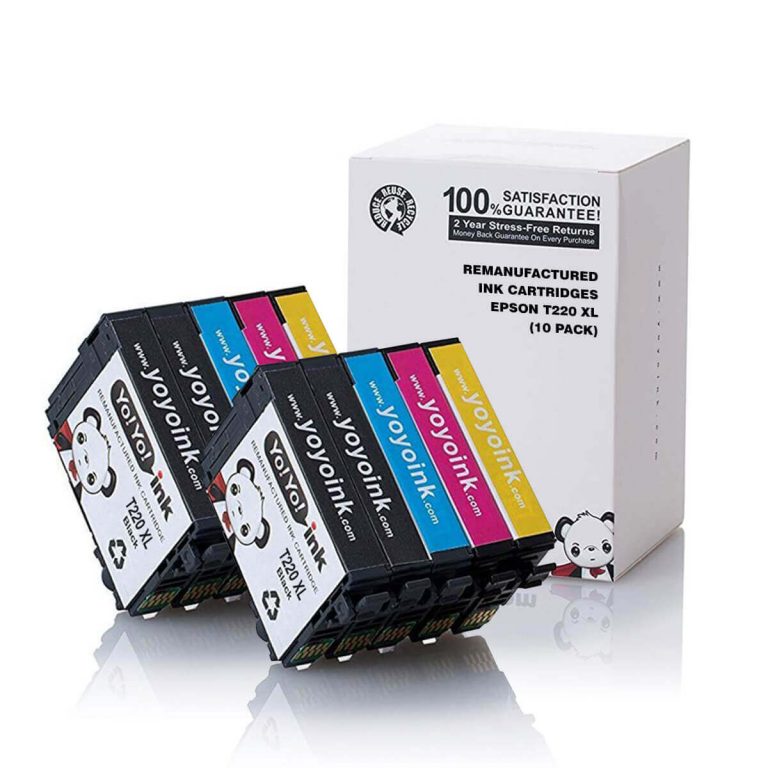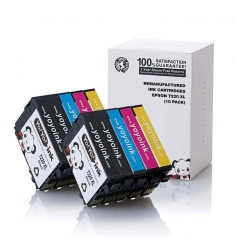 Black: 500, Color: 450
220, 220XL, T220XL120, T220XL220, T220XL320, T220XL420
More information
Less information
Avg. Price Per Cartridge: $6.23 each
How do I change the ink in my Epson XP 420?
Turn your printer on.

Lift the scanner unit to open it.

Squeeze the cartridge's tab and lift the cartridge to remove it.

Get the new cartridge and shake it multiple times before opening the package.

Take the cartridge out of the package.

Get rid of the yellow tape from the cartridge's side.

Put the new cartridge inside the holder and push it down until it locks into place.

Press the start button after closing the scanner unit.
Recommended Cartridges for  Epson XP420 Printer:
Frequently Asked Questions for Epson XP420 Ink Refill
a. What kind of ink does Epson XP 420 use?
The Epson XP420 uses the 220 ink. This ink type comes in Black and Color (Yellow, Magenta, Cyan).
b. Is Epson XP 420 an inkjet printer?
Yes. The Epson XP 420 is a dynamic inkjet printer with great functionality. The printer supports a full set of connectivity options such as Wi-Fi and Apple and Google cloud printing services. The printer is known for its fast print speed and outstanding print output.
c. Why is my Epson XP 420 printing blanks?
Various factors, such as low ink, print settings, or the product itself, may lead to your product printing blank pages. These factors include:
The printer may not be set on a flat surface that covers the base in all directions – the machine won't function properly if it is tilted at an angle.

The cartridges are low on ink and may need replacement.

The yellow tape in the ink cartridges was not removed when the cartridges were installed.

The paper used doesn't meet the printer's specifications – vellum paper and transparencies aren't supported.

The nozzles may be blogged, and the print head requires cleaning.

The paper's orientation, size, and layout settings aren't correct within the printer software.