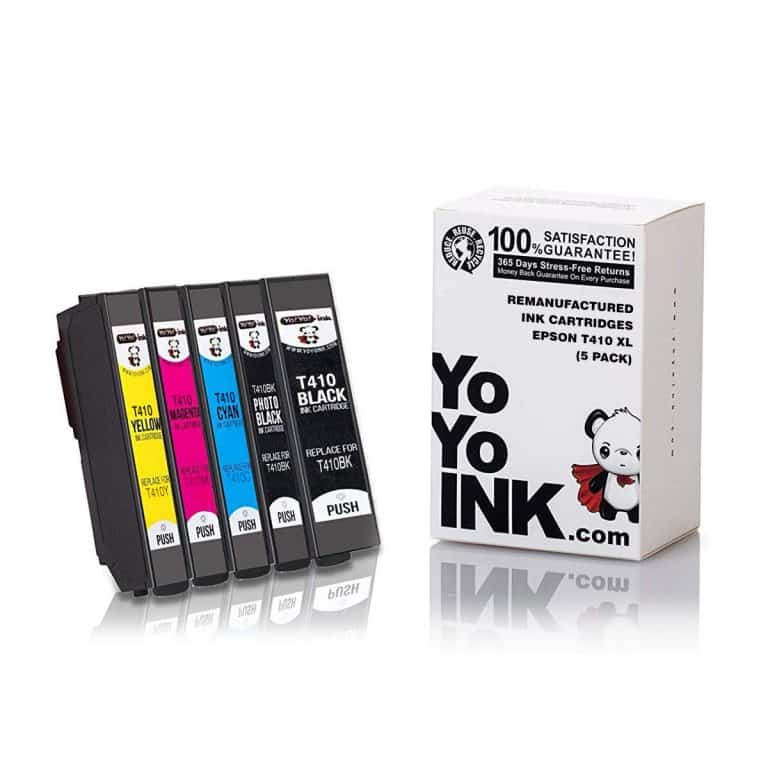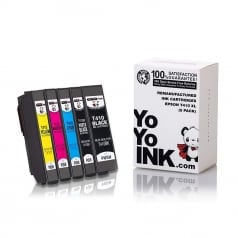 Black: 500, Color: 650
410XL, T410XL, T410XL120S, T410XL220S, T410XL320S, T410XL420S
More information
Less information
Avg. Price Per Cartridge: $11.02 each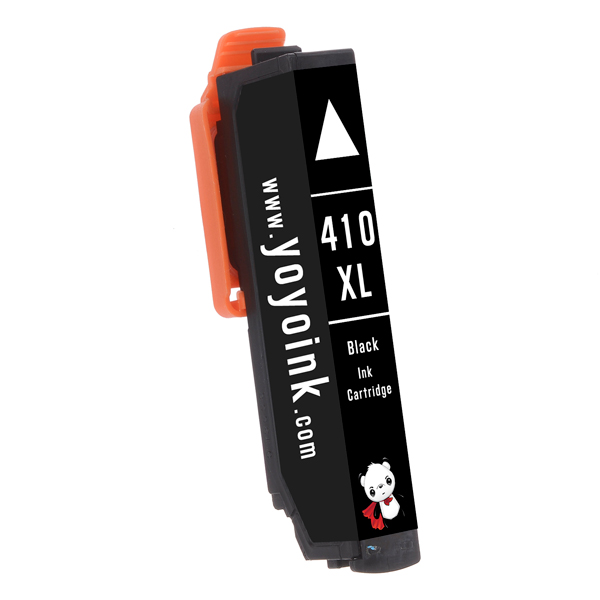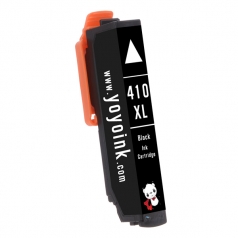 Black: 500
T410XL, T410XL120S
More information
Less information
Avg. Price Per Cartridge: $13.70 each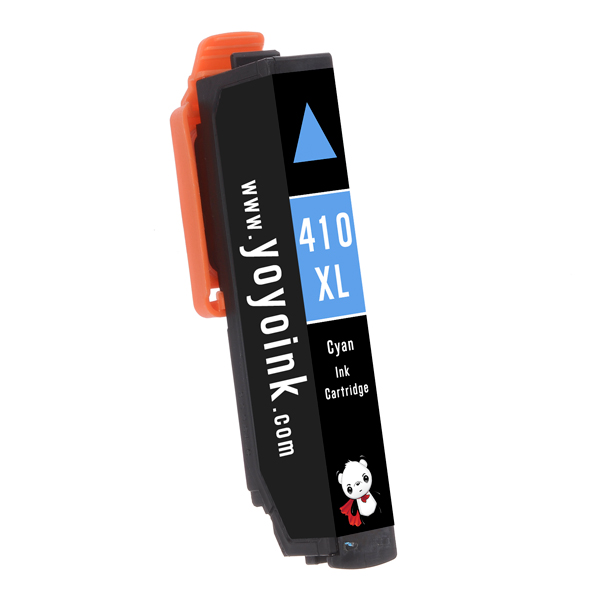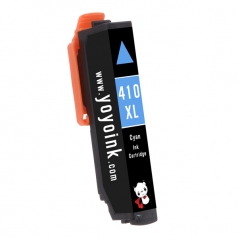 Color: 650
T410XL, T410XL220S
More information
Less information
Avg. Price Per Cartridge: $13.70 each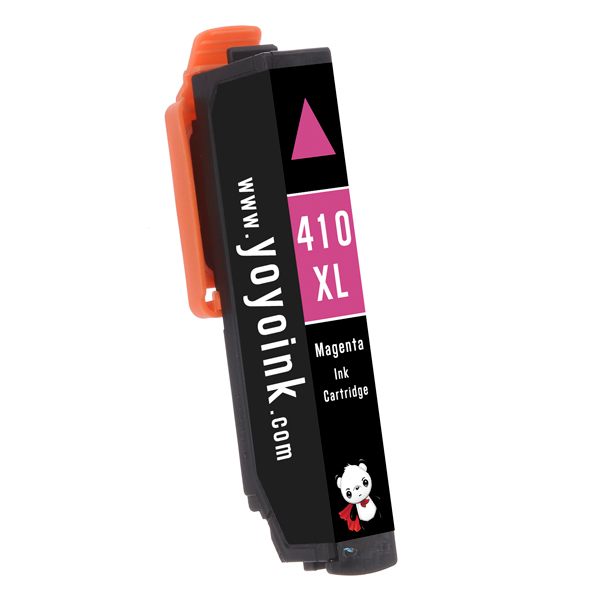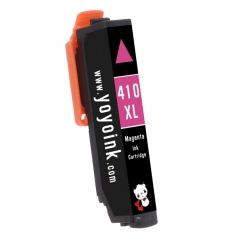 Color: 650
T410XL, T410XL320S
More information
Less information
Avg. Price Per Cartridge: $13.70 each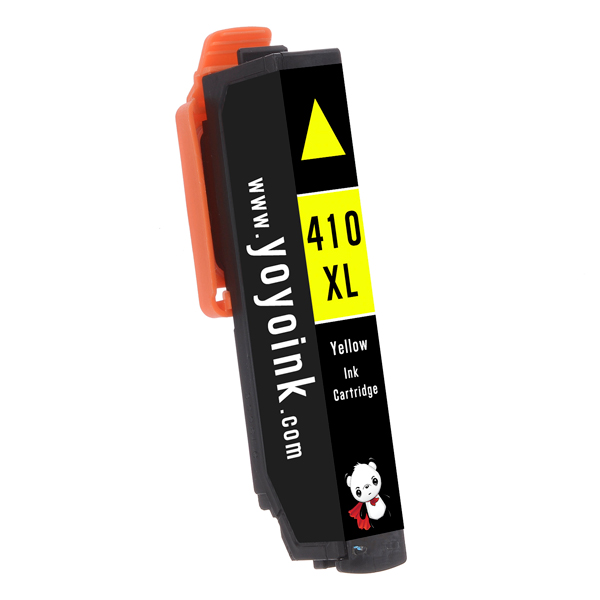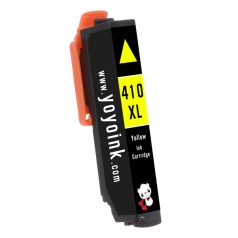 Color: 650
T410XL, T410XL420S
More information
Less information
Avg. Price Per Cartridge: $13.70 each
How to Change Epson XP640 Ink Cartridges


Please turn on your Epson XP-460 printer. Connect it to a power supply and then press its Power button.





Raise the Scanner Unit to gain access to the Cartridge Area.





Tap the Stop button to move the Print Head to the proper cartridge replacement position.





Remove the Empty Ink Cartridge by first pinching the tab in front of the Cartridge. Next, pull the cartridge out of its slot.





Prepare the New Cartridge. Shake it several times before taking it out of its package. Removing its yellow taping at the side.





Slide in the New Epson XP-640 Ink Cartridge directly into the empty slot. Gently push it down until it clicks into place.





Repeat the same steps for each of the other Color cartridges




Close the Scanner Unit and tap the Stop button to move the Print Head back to its original position. The printer will start charging the Epson ink 410 Cartridge. Wait for about 1 ½ minute for the power lights to stop flashing to confirm that ink charging is complete.



Recommended Cartridges for Epson XP 640 Ink:
410, 410XL, T410XL120S, T410XL220S, T410XL320S, T410XL420S
Frequently Asked Questions for Epson XP-640 Ink Refill


a. What ink does Epson XP 640 use?
The Epson Expression XP-640 printer uses standard 410 Black (T410020-S), 410 Photo Black (T410120-S), and 410 color ink cartridges. The 410 color cartridges come in Cyan (T410220-S), Magenta (T410320-S), and Yellow (T410420-S). The 410 Black ink cartridge can print up to 250 pages. The Photo Black and Color cartridges, on the other hand, can print up to 300 each.


The Epson XP 640 inks are also available in high yield XL cartridges that have bigger tanks and print outputs. The Epson 410 XL black (T410XL020-S) ink cartridge can print up to 500 pages. The 410 XL Photo Black (T410XL120-S), Cyan (T410XL220-S), Magenta (T410XL320-S), and Yellow (T410XL420-S), meanwhile, can print up to 650 each.
b. How do you get the ink cartridges out of an Epson printer?
Getting ink cartridges out of an Epson printer, like 410 Epson ink cartridges from an XP-640 printer, is relatively easy. First, turn on your printer and gently open its cover to gains access to the cartridge area. Pinch the tab of the cartridge to release it and then pull it out from its slot. Do the same for other color cartridges that you want to take out from the printer.