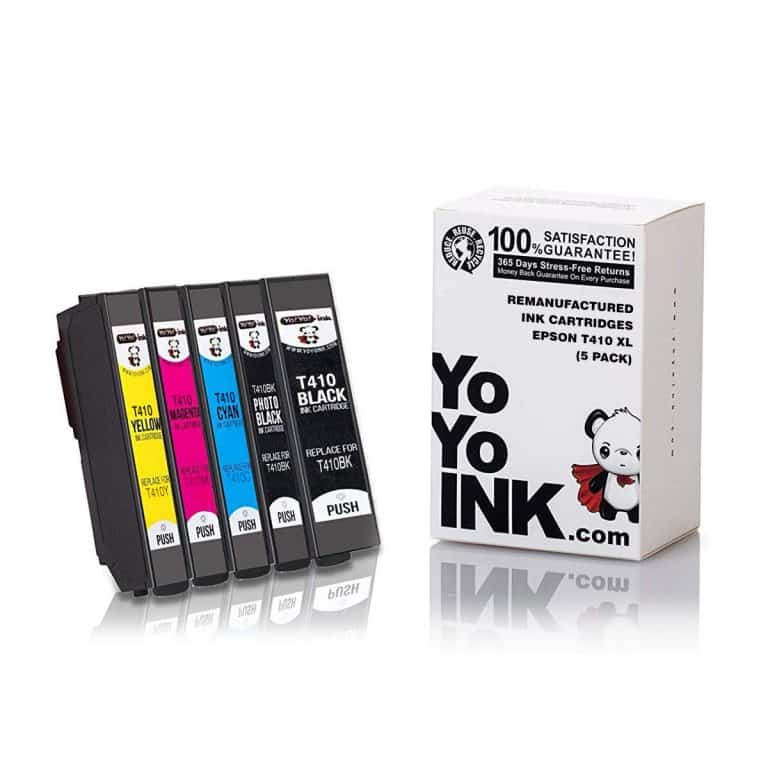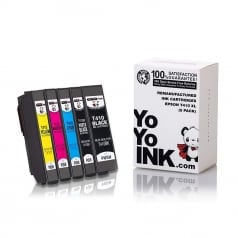 Black: 500, Color: 650
410XL, T410XL, T410XL120S, T410XL220S, T410XL320S, T410XL420S
More information
Less information
Avg. Price Per Cartridge: $11.02 each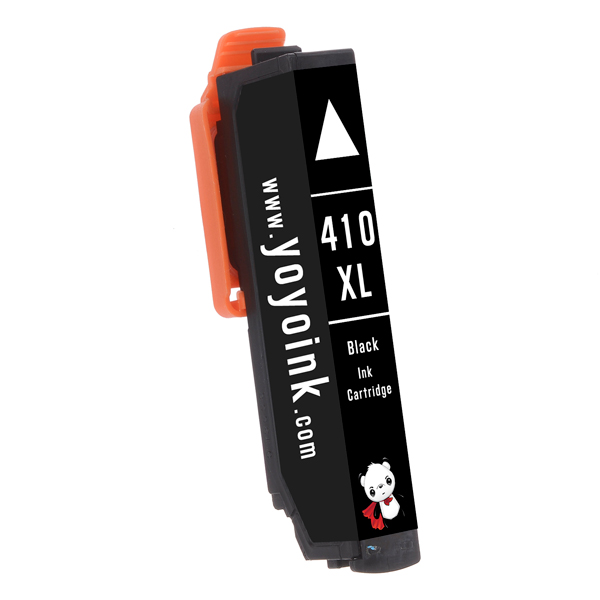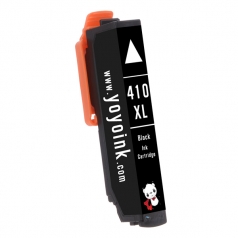 Black: 500
T410XL, T410XL120S
More information
Less information
Avg. Price Per Cartridge: $13.70 each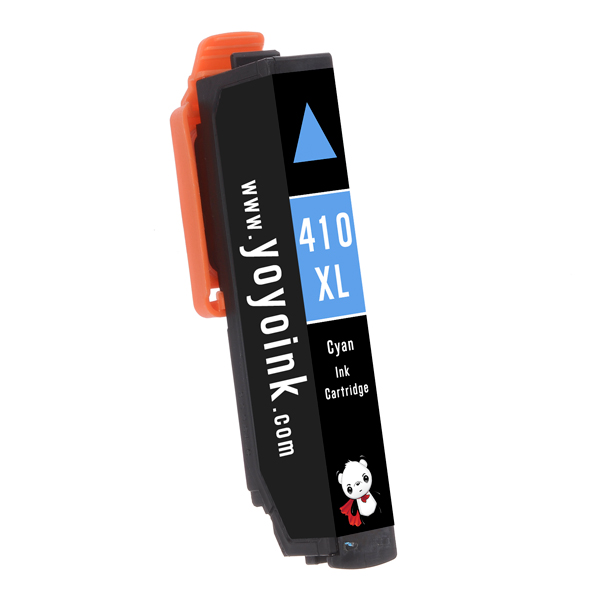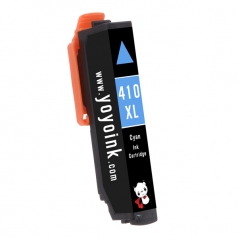 Color: 650
T410XL, T410XL220S
More information
Less information
Avg. Price Per Cartridge: $13.70 each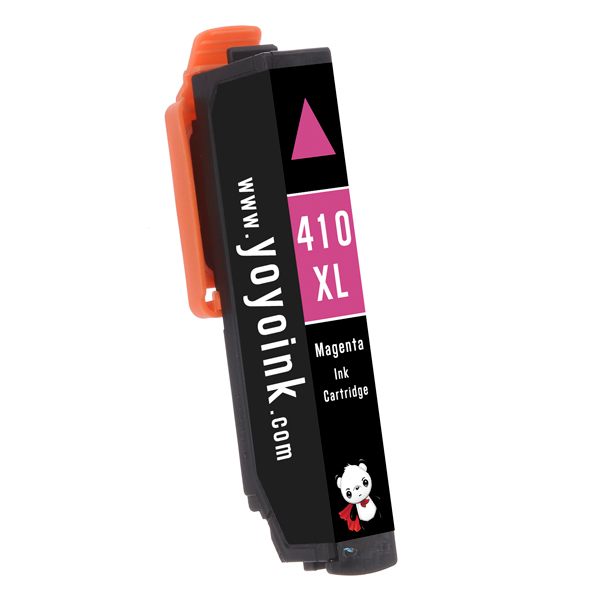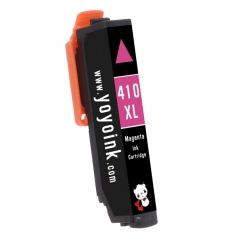 Color: 650
T410XL, T410XL320S
More information
Less information
Avg. Price Per Cartridge: $13.70 each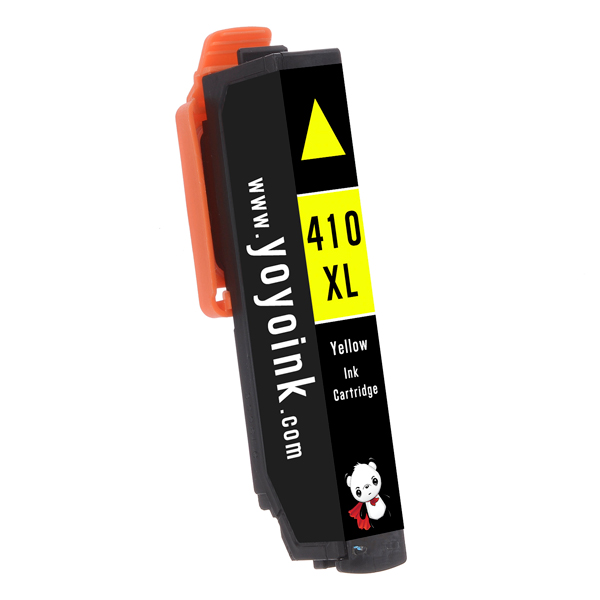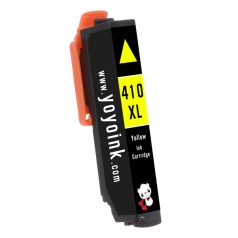 Color: 650
T410XL, T410XL420S
More information
Less information
Avg. Price Per Cartridge: $13.70 each
How to Change Your Epson XP-530 Ink Cartridges
Please turn on your Epson XP-530 by connecting it to a power supply and then pressing its Power button.

Raise the Scanner Unit to gain access to the Cartridge Area.


Tap the Stop button to move the Print Head to the proper cartridge replacement position.


Remove the Empty Ink Cartridge by first pinching the tab in front of the Cartridge. Next, pull the Cartridge out of its slot.


Prepare the New Cartridge. Shake it several times before taking it out from its package and then removing its Yellow taping at the side.


Slide in the New Cartridge directly into the empty slot and then gently push it down until it clicks into place.


Repeat the same steps for each of the other Color Cartridges.


Close the Scanner Unit and tap the Stop button to move the Print Head back to its original position.


Recommended Cartridges for Epson Workforce XP-530 Ink:
410XL, T410XL, T410XL120S, T410XL220S, T410XL320S, T410XL420S

Frequently Asked Questions for Epson XP 530 Ink Refill
What ink does Epson XP 530 use?

The Epson Workforce XP-530 uses standard 410 black (T410020-S), 410 Photo Black (T410120-S), and 410 color ink cartridges. The 410 color cartridges come in individual Cyan (T410220-S), Magenta (T410320-S), and Yellow (T410420-S) ink cartridges. The black 410 ink cartridge can print up to 250 pages. The Photo Black and individual Color 410 ink cartridges, meanwhile, can print up to 300 pages each.

All Epson 410 ink colors are also available in high yield XL cartridge sizes that contain more ink and can thus print more pages. The Epson 410XL black (T410XL020-S) ink cartridge can print up to 500 pages. The 410XL Photo Black (T410XL120-S), Cyan (T410XL220-S), Magenta (T410XL320-S), and Yellow (T410XL420-S), meanwhile, can print up to 650 each.

 

What Epson printers use 410 cartridges?

Epson 410 / 410XL ink cartridges work on numerous printers, including popular models like the Expression XP-640, Expression XP-830, and Expression XP-7100. Check out the rest of the other printers that use 410 / 410XL ink cartridges by clicking on the Check My Printer Compatibility link.

 

Does the Epson XP 530 print photos?

Yes, the Epson Workforce XP-530 can print photos in stunning visual effects through its superb 5760 x 1440 optimised dpi with Variable Sized Droplet Technology.

 

How do I print photos on my Epson XP 530?

Open the photo file you want to print.

Go to printer settings and select from the following Quality Options in the Main Settings: Photo or Best Photo.

Choose the right Typesetting and Paper Type

Select borderless if you want borderless photos.

Choose the right size setting.

Choose between Landscape and Portrait to change print orientation.

Click OK and then Print