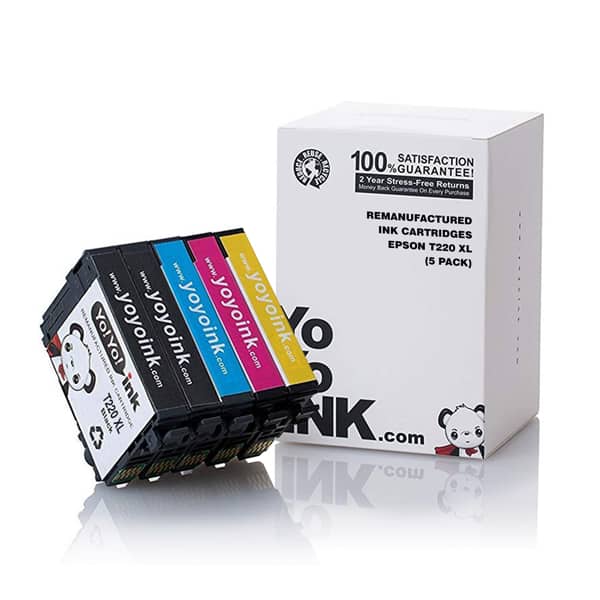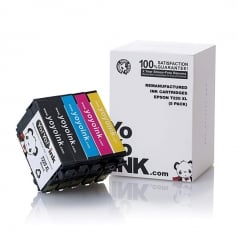 Black: 500, Color: 450
220, 220XL, T220XL120, T220XL220, T220XL320, T220XL420
More information
Less information
Avg. Price Per Cartridge: $5.96 each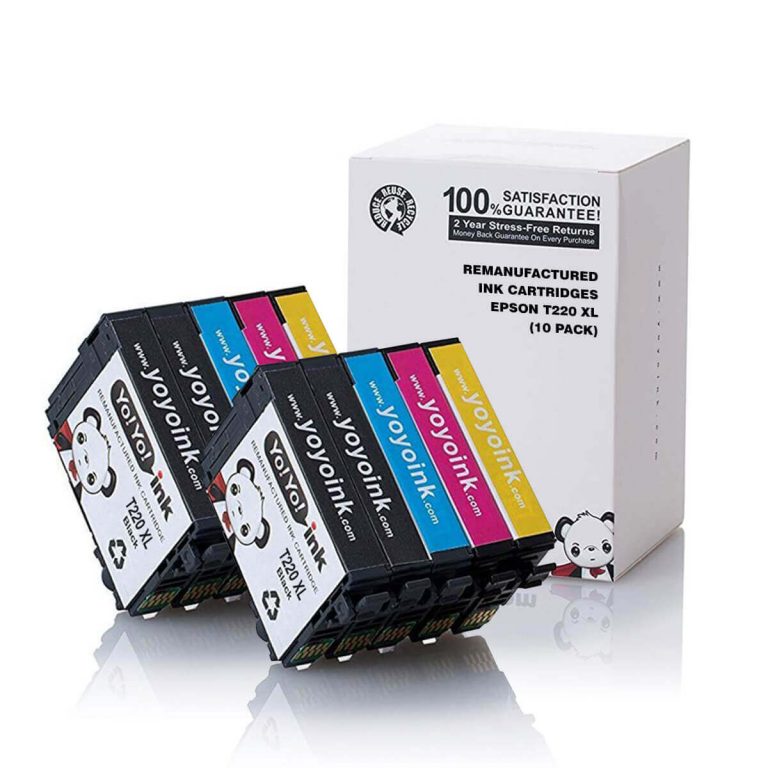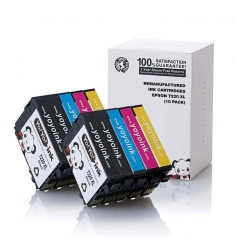 Black: 500, Color: 450
220, 220XL, T220XL120, T220XL220, T220XL320, T220XL420
More information
Less information
Avg. Price Per Cartridge: $6.23 each
How to Change your Epson XP-424 Ink Cartridges Refill
Make sure your Epson Expression XP424 printer is turned on by pressing the Power Button. The LCD screen will display the notification message about the expended cartridges. Take note of the color of these cartridges.
Lift the printer's scanner using the handle on the machine's left side.
Remove the used cartridges by squeezing the tab above, holding them at sides and pulling them upwards.
Remove the new Epson XP-424 ink Cartridge from its box and make sure to get rid of the protective label at the bottom.
Insert the new cartridge into it's matching holder, then push down until it is positioned securely. Repeat the same procedure with the other color cartridges.
Lower the printer's scanner unit and let the machine charge the Epson XP 424 ink replacement. You can begin printing once the charging is finished; the LCD screen will notify you in a message.