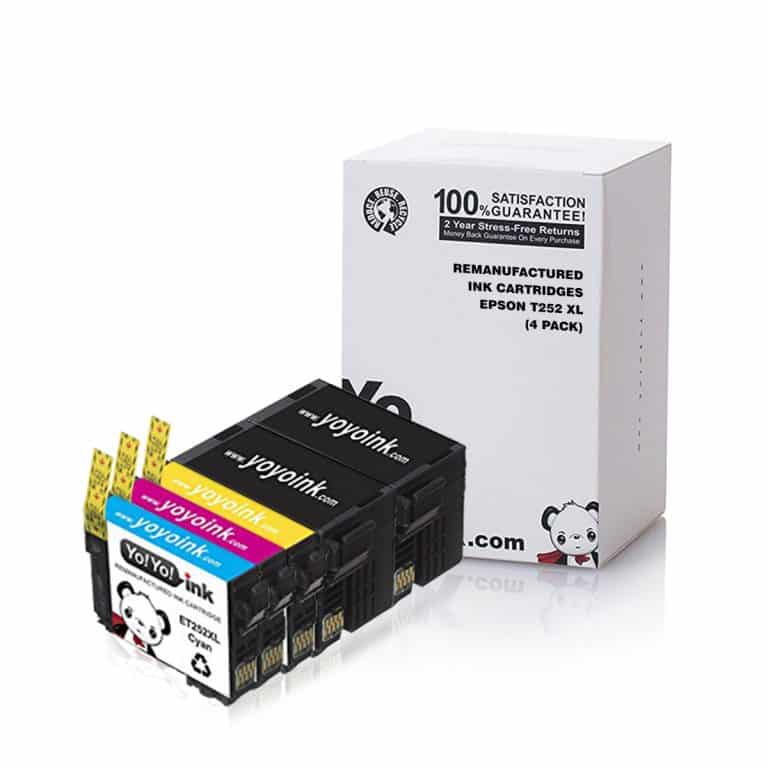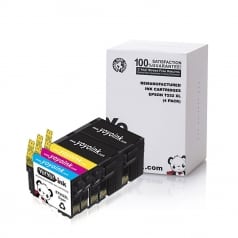 Black: 1100, Color: 1100
252, 252XL, T252XL120, T252XL220, T252XL320, T252XL420
More information
Less information
Avg. Price Per Cartridge: $6.88 each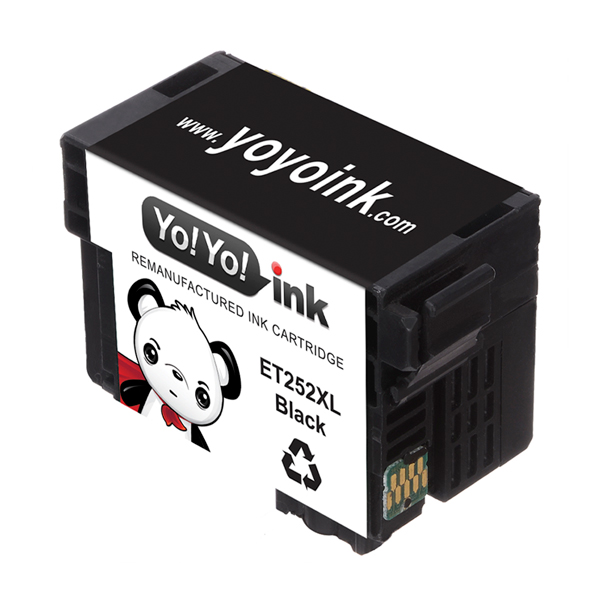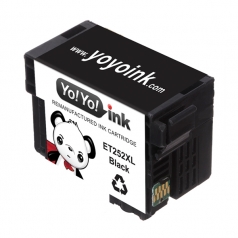 Black: 1100
252XL, T252XL120
More information
Less information
Avg. Price Per Cartridge: $11.40 each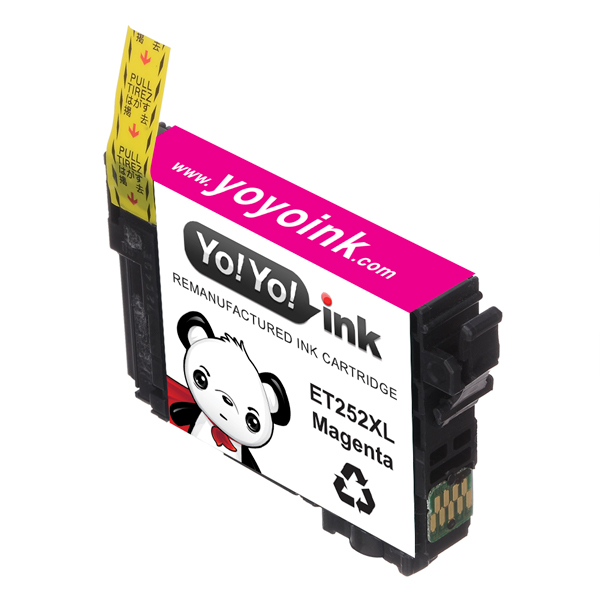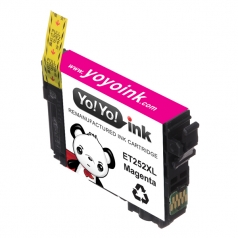 Color: 1100
252XL, T252XL320
More information
Less information
Avg. Price Per Cartridge: $10.24 each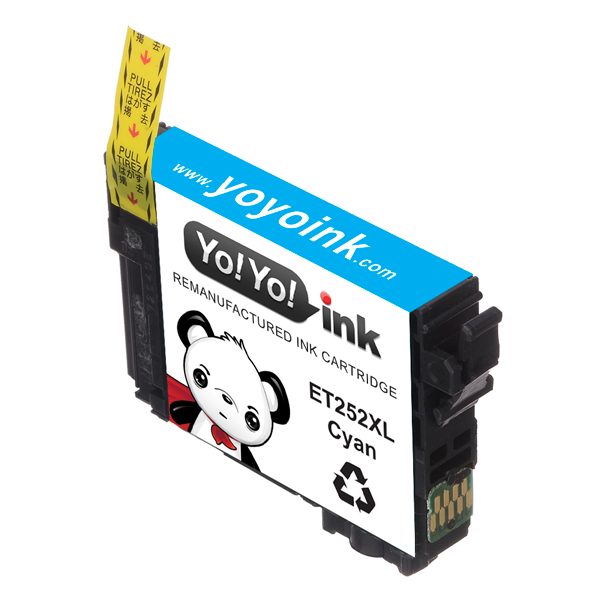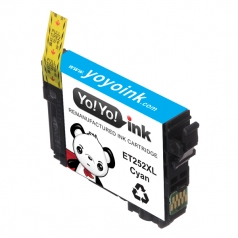 Color: 1100
252XL, T252XL220
More information
Less information
Avg. Price Per Cartridge: $10.24 each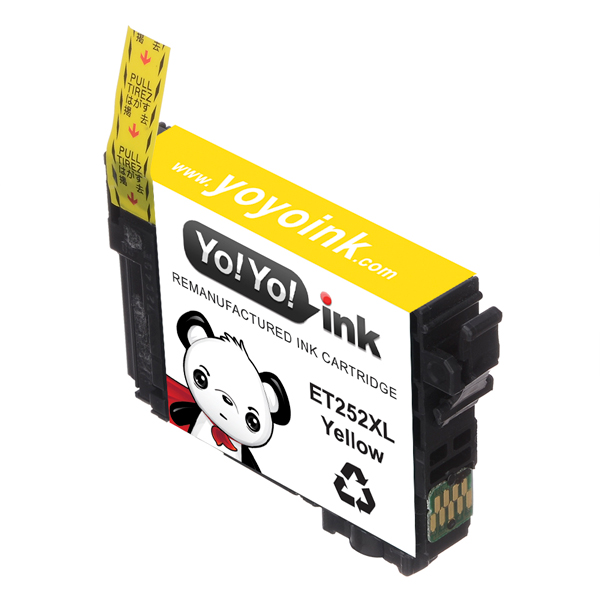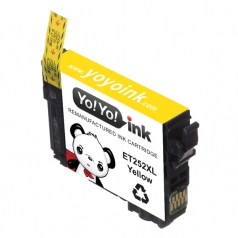 Color: 1100
252XL, T252XL420
More information
Less information
Avg. Price Per Cartridge: $10.24 each
How to Change Your Epson WF-7610 Ink Cartridges
Turn on your Epson WF-7610 and lift open its Scanner Unit, followed by the Ink Cartridge Cover.

Remove the Empty Ink Cartridge. Squeeze the tab in front of the Cartridge and then pull the empty tank out from its slot.


Prepare the New Ink Cartridge for replacement. Thoroughly shake the New Cartridge at least four to five times and then remove it from its packaging. Discard the yellow tape from the Cartridge.


Install the New Ink Cartridge. Put the New Cartridge into the holder and push it down gently until it locks into place.


Repeat the same steps for each of the other Color Cartridges.



Close the Ink Cartridge Cover followed by the Scanner Unit.

Recommended Cartridges for Epson Workforce WF 7610 ink:
252, 252XL, T252XL120, T252XL220, T252XL320, T252XL420

Frequently Asked Questions for Epson WF-7610 Ink Refill
What ink does Epson WF 7610 use?

The Epson WF-7610 uses Epson 252 ink available in individual Black, Cyan, Magenta, and Yellow cartridges. The standard Epson 252 black ink cartridge (T252120) can print up to 350 pages. Meanwhile, the standard Cyan, Magenta, and Yellow ink cartridges (T252220, T252320, T252420), can print up to 300 pages each.

All Epson 252 ink colors are also available in high yield, XL cartridge sizes. These cartridges have more ink and can thus produce a higher amount of printouts per round than the standard ones. High yield Epson 252XL Black, Cyan, Magenta, and Yellow Ink Cartridges (T252XL120, T252XL220, T252XL320, T252XL420), can print up to 1,100 pages each. They also have a lower cost of printing per page.

 

Will Epson WF-7610 work with black ink?

Normally, the Epson WF-7610 won't print if one or more of its ink cartridges is already empty. Thus, if all of the other color cartridges run out, you won't be able to continue printing with just a black ink cartridge. You'll need to replace the empty ink tanks with fresh rounds so you can proceed.

There is a trick, though, to bypass the Epson WF-7610  into working with just a single full ink cartridge. You can work with just a black ink cartridge by reconfiguring the printer "Property" options before you start printing.