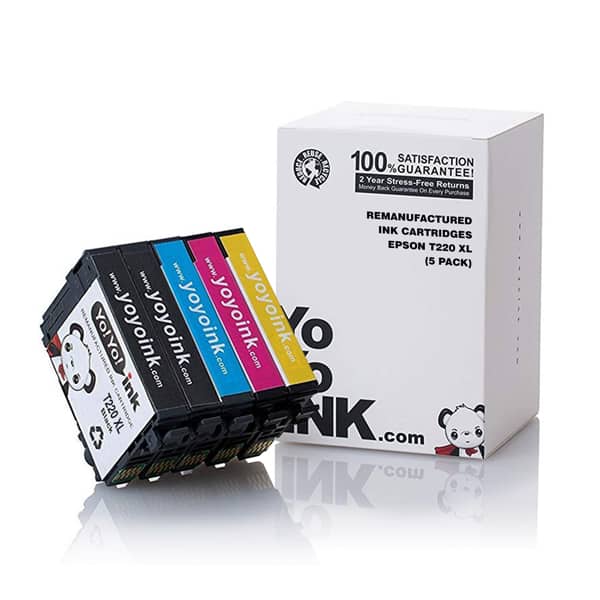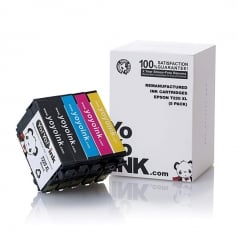 Black: 500, Color: 450
220, 220XL, T220XL120, T220XL220, T220XL320, T220XL420
More information
Less information
Avg. Price Per Cartridge: $5.96 each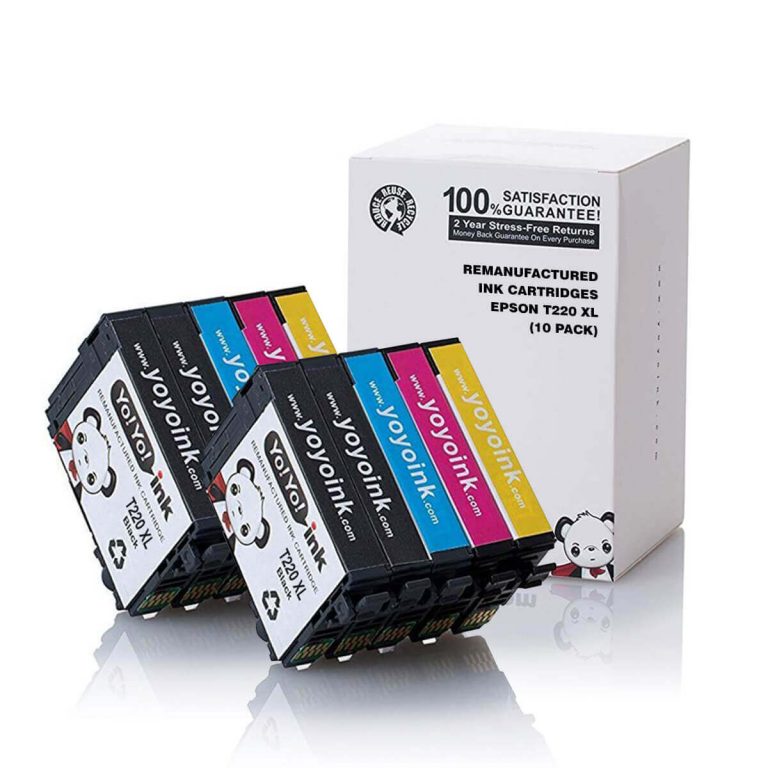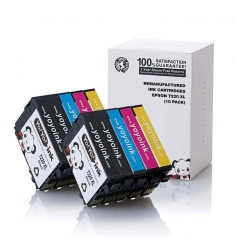 Black: 500, Color: 450
220, 220XL, T220XL120, T220XL220, T220XL320, T220XL420
More information
Less information
Avg. Price Per Cartridge: $6.23 each
How to Change your Epson WF-2760 Ink Cartridges Refill
Turn on your Epson WF-2760 printer as it is required while replacing ink cartridges. You will know which ink cartridges are used through the message displayed by the LCD screen. Remember the cartridges that need replacement, then choose Proceed. Follow the instructions on the LCD screen.
Lift up the printer's scanner unit. Don't touch the white cable within the machine, nor lift the scanner unit if the document cover is open. Doing so may damage your machine.
3. Squeeze the tab over the cartridge, then left the device straight up to remove it. Get rid of the used cartridges properly. Don't keep the used cartridges to refill it since they can be an environmental hazard.
Shake the new WF 2760 ink cartridge several times, then remove it from the package. Don't touch any seals or labels to avoid ink from leaking.
Remove the yellow tape on the new ink cartridge then insert it into the holder and pushing it down until it clicks securely into place. Don't touch the green chip on the cartridge while doing this; hold it on the sides.
Press the Color button to see if the cartridges are installed properly. Close the scanner unit and let the printer charge the ink cartridges.
Frequently Asked Questions for Epson WF 2760 Ink Refill
a. What ink does Epson WF 2760 use?
The Epson WF 2760 uses 220 Ink cartridges (Black, Cyan, Magenta, Yellow). These are excellent ink the produces fade, smudge and water-resistant prints that last a long time.
b. Why does my Epson 2760 printer says ink cartridge not recognized?
There are several reasons why your Epson 2760 does not recognize your ink cartridge. There's an off chance that the cartridge wasn't inserted correctly or wasn't fully locked into the slot, making it undetectable to the printer.
You've installed a new cartridge – a compatible or remanufactured cartridge – and the printer doesn't automatically recognize it because it still recognizes the old one. Normally, an automatic reset of the printer's memory should ensure once your cartridge is recognized to display ink levels. But since the printer doesn't recognize the new cartridge, you will have to do the reset yourself.
And finally, check the copper banding on every cartridge. This is the contact chip that connects to the printer. Give each a smooth wipe with a pencil eraser or cloth to make sure they're clean and dust-free. Once done, reinstall the cartridges to the printer and do a restart.