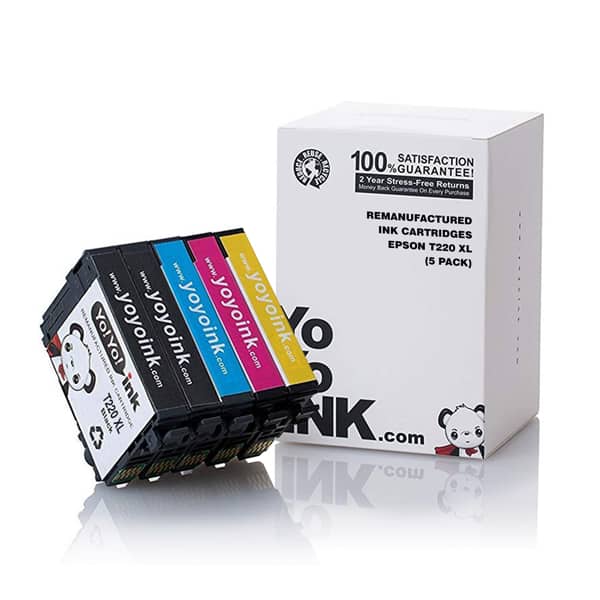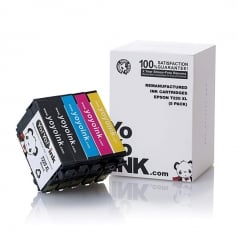 Black: 500, Color: 450
220, 220XL, T220XL120, T220XL220, T220XL320, T220XL420
More information
Less information
Avg. Price Per Cartridge: $5.96 each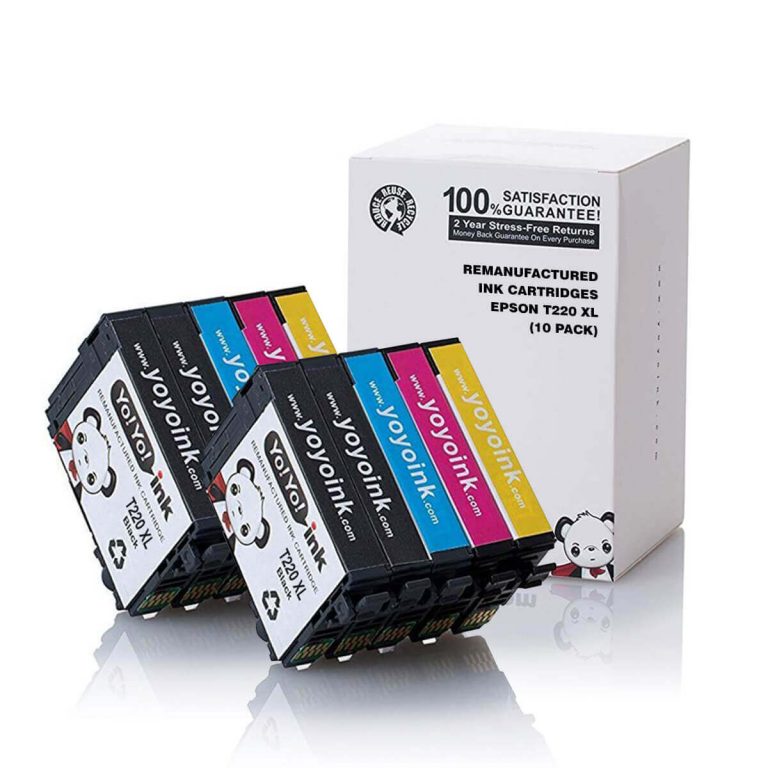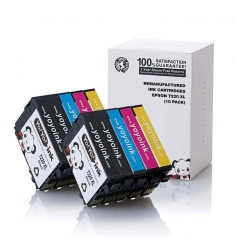 Black: 500, Color: 450
220, 220XL, T220XL120, T220XL220, T220XL320, T220XL420
More information
Less information
Avg. Price Per Cartridge: $6.23 each
How to Change your Epson WorkForce-2630 Ink Cartridges Refill
Turn on your Epson Workforce WF-2630 printer by pressing the Power Button. If you have empty cartridges, the LCD screen will display a message noting which cartridges must be replaced. Press "Proceed" and do the instructions on the screen. If you're replacing cartridges that aren't fully empty; Hit the Home Button, got to Setup, then press OK. Select Maintenance then press OK, and then choose Ink Cartridge Replacement and hit OK.
Lift up the machine's scanner unit, to gain access to the ink cartridges. Allow the printhead to take the replacement position before removing the cartridges. Don't touch the flat while cable within the printer and the printhead for any reason.
Squeeze the tab behind the cartridge you are replacing, then pull the cartridge up. Be careful not to touch any ink residue that may stain your hand, clothing, carpet, or furniture.
Gently shake the replacement cartridge multiple times while it's still sealed to redistribute the ink inside.
Insert the cartridge straight into the cartridge and push down until it clicks. Repeat the procedure with the other replacement cartridges.
7. Close the printer's cartridge cover. Hit "CHECK" over the LCD screen to ensure the cartridge is installed properly.
Frequently Asked Questions for Epson WF 2630 Ink Refill
a. What ink does Epson WF 2630 use?
The Epson WF 2630 uses the 220 Black and Color Ink. Yoyoink's remanufactured Epson 220 ink is an affordable and high quality that produces clear and crisp prints that resist fade and smudge.
b. Why is Epson 2630 printing blank pages?
Various factors may result in the product printing blank pages like low ink, print settings, or the device itself.
The device may not be set on a flat and stable surface extending beyond the base in several directions. The device will not operate properly once it is tilted at an angle.

The ink cartridges may be old or low on ink and needs replacement.

The yellow tape of your printer's ink cartridge may not have been removed or you need an Epson WF 2630 ink refill.

You may not have used a paper that is not recommended for your machine.

The nozzles may be clogged because the print head isn't cleaned.

The paper orientation, paper size, and layout settings of your printer's software aren't right.
c. How do I clean the printhead on my Epson WF 2630?
How to clean the printhead of your Epson WF 2630:
Ensure that the printer is ON and connected to your PC.

Right-click on the printer's driver and choose "Printing Preferences."

Click the Maintenance tab.

Hit the Nozzle Check icon.

Load a sheet of paper at the rear paper feed and choose "Print."

Check the printer pattern for gaps in the lines.

If there are no gaps, choose Done.

If there are some gaps and faint lines, choose "Clean the printhead," and then continue.