Where can I Buy Brother Ink Cartridges for Lower Prices? Brother Ink Guide
Brother inks top the list of premium-grade prints. But, printing with genuine Brother printer ink and Brother printer ink refill is expensive compared to other printer brands. If you want to print without compromising quality and money, read our guide and answer your ultimate question, "Where can I buy Brother ink cartridges without breaking the bank"?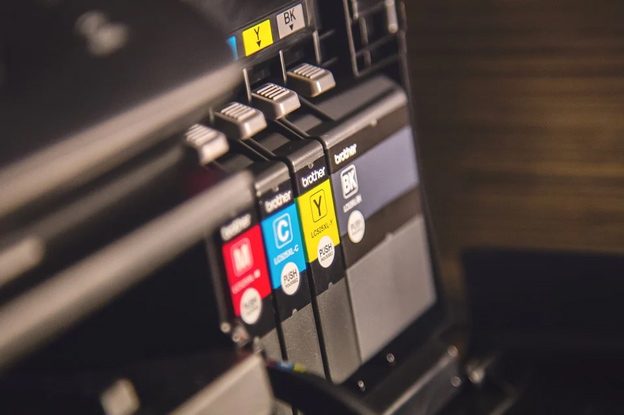 Introduction to Brother Cartridges
Inkjet printer inks, in general, are expensive. The Consumer Reports in 2013 cites the cost of inks between $13 to $75 per ounce, and this price range amounts to $1,664 to $9,600 per gallon or more than the price of expensive perfume or wine. Despite this, many consumers still prefer crisp, high-quality printouts using ink. 
Luckily, Brother recently released inkjet printers, such as the Brother MFC all-in-one series, that offer more affordable ink options by replacing cartridges with tanks, cutting significant costs on Brother printer ink replacement. Consumers still go to alternative ink cartridges compatible with Brother printers that cost a fraction of genuine cartridges. 
Brother inkjet printers, in general, stand out among other brands due to the high print quality of their inks. But the price of older Brother printer models and the high cost of their Brother printer ink refills tend to discourage consumers from purchasing genuine ink cartridges and refills from the brand. Let's look at the advantages and downsides of using these printers based on the performance and cost of the main feature, the ink cartridges. 
Price. The price of ink cartridges depends on the Brother printer model you are using or wish to buy. The Brother MFC- J985DW, for example, can cost one penny in terms of cost per page using INKvestmentTank. But, Brother ink cartridges, such as the starter cartridges, are still expensive. A genuine Brother ink cartridge, LC103, costs $12.49 per color for a 600-page yield and $62.49 per color for a 5,000-page yield. Other cartridges for the shop cost more. 
Performance. Generally, Brother ink cartridges are sturdy and well-built like printers. Brother inks are renowned for their premium quality, high clarity prints and state-of-the-art technology and innovation. Printer performance in terms of volume printing depends on the specifications of units. Most Brother inkjets suit home and office use but not for high-volume printing. Users commonly face issues with banding when printing in high quantities because the printers require regular printhead cleaning and maintenance. Most Brother cartridges are also empty even before printing the specified page yield, much to users' frustration. 
How much does Ink Cartridge for a Brother Printer cost?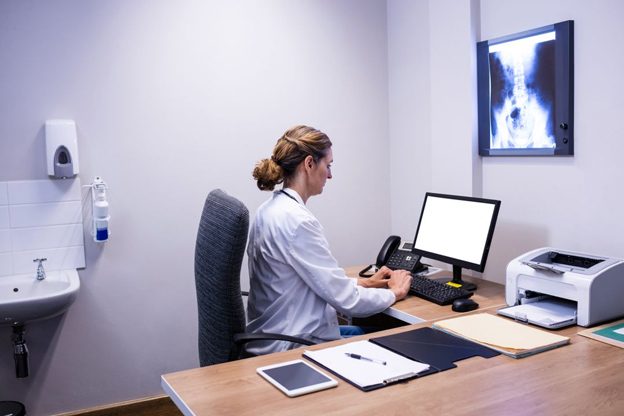 The price of Brother printer inks and ink cartridges depends on the printer model. Brother's official page lists the price of standard page yield printer inks, for example, around $8.49 to $16.69 per color ink cartridge. These printers print around 200 to 750 pages.  
The price of high-page yield printer inks such as Brother printers that use INKvestmentTank technology is around $23.00 to $62.49 per color ink cartridge. These printers produce around 1,500 to 6,000 pages of printouts. 
You can get genuine inks from the brand's official online shop for less if you purchase the inks in packs instead of individual colors. Ink cartridges are also expensive but significantly less cost per page for high yield ink cartridges. 
Where Can I Buy Brother Printer Ink Cartridges at a Lower Price?
We all want high-quality flawless printing to synchronize with the affordability of printing costs. Various online shops sell alternative Brother compatible ink cartridges at significantly lower prices than genuine ones. 
Buying alternatives comes with the risk of 1) purchasing defective ink cartridges, 2) printing images of lower quality and 3) experiencing printer compatibility issues. We recommend buying from trusted manufacturers. Here are places where you can buy cheap Brother ink cartridges that are affordable and highly reviewed by customers.  
Generic Brother Ink Manufacturers and Sellers - YoyoInk
Generic ink and toner cartridge manufacturers and sellers, such as YoyoInk, offer competitive prices, quality inks and prompt service. These companies sell compatible Brother ink cartridges that work like original Brother ink cartridges but at a fraction of the price. 
Yoyoink sells ink refills and replacements lower than the $64.99 4-pack Brother LC103 standard yield ink cartridges for high page yields. Each cartridge contains a smart chip that eliminates issues with compatibility. Below are the top 3 highly-purchased Brother ink cartridges from Yoyoink to give you an idea of the discounts you can get from prices and reviews from customers from the shop. 
The Brother LC103 Compatible Ink Cartridge price starts at $22.90 for five ink cartridges (2 Black, 1 Cyan, 1 Magenta, and 1 Yellow). A set of black and color ink cartridges print up to 600 pages. Compatible with Brother printers MFC-J450DW, MFC-J475DW, MFC-J870DW, the product is a great Brother printer ink replacement and prints amazing texts and images that cost significantly lower than the original one. 
The Compatible Brother LC103 starts at $39.01 for ten-pack ink cartridges (4 Black, 2 Magenta, 2 Cyan, 2 Yellow). A set of black and color ink cartridges prints up to 600 pages. Perfect for Brother DCP Series and MFC Series printers, the product also prints crisp printouts for a fraction. The product is suitable for printing high-volume pages with ink cartridges loaded in the printer and more cartridges in storage that are readily accessible for easy replacements. 
The Brother LC107 XXL & LC105 Color XL Compatible Ink Cartridge price starts at $57.41 for ten packs (4 Black, 2 Magenta, 2 Cyan, 2 Yellow). A set of black and color ink cartridges yields 1200 pages, and this product works best with the Brother MFC Series printers. 
Amazon and eBay provide the best response to the question, "Where can I Buy Brother Ink Cartridges for lower prices?". These are among the best places to shop for Brother printer ink refills and Brother printer ink replacements, comparing multiple shops with competitive prices. 
Each product listing contains product specifications, ratings and reviews, pricing, and ranking in Amazon and eBay. The shops in Amazon also offer convenient shipping with their shop-buy-receive online services. 
Can I use other Ink and Toner Cartridges in my Brother Printer?
You can use other Brother ink refills and Brother ink replacements compatible with the corresponding Brother printer. Read the specifications of each product before the purchase and check its compatibility with your Brother printer. 
Brother printers work best with OEMs or genuine ink cartridges. Using non-Brother inks may cause hardware and compatibility issues. Check the shop and manufacturer for their track record in providing high-quality alternative ink cartridges. 
Once you have purchased the Brother printer ink refill or Brother printer ink replacement, follow the manufacturer's instructions for proper package opening, product handling, and cartridge installation. Or, contact the shop and ask for one if not in the package. Following the manufacturer's instructions for use will prevent issues such as ink leaking, compatibility issues, and emptying of ink cartridges before getting the maximum number of page yields. 
Order Ink and Toner Cartridge from YoyoInk
Brother inkjet printers are top-of-the-line and highly preferred for home and office use. However, the high quality and innovation of the brand are put off by the high maintenance costs and high costs per page printing when using genuine Brother ink and toner cartridge and refills. If you want to cut costs while ensuring great quality printouts, check out YoyoInk's listing of Brother ink cartridges.  
Like & follow our social media pages to see more updates and promotions !