Top 13 Tips to get the most out of Ink Cartridges on my Printer
Do you want some tips on how to get more ink out of your cartridges? Here are helpful tricks you can follow to save on your ink cartridge expenses!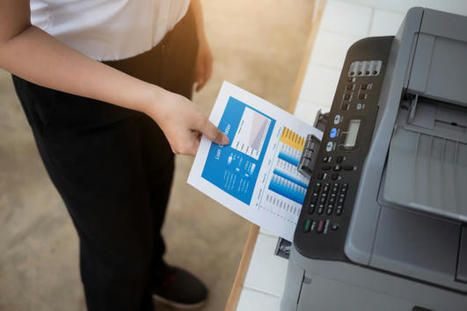 Printer inks are known to be very expensive. In fact, they are costlier than the printers they are used in. With the high cost of printer inks, many businesses, as well as consumers, would want to find ways on how to get the most out of their cartridges. So in this article, we will give you simple tricks on how to prolong your cartridges' life. We will also discuss techniques you can do to get the last drop out of your printer ink. So read on!
Determining Actual Ink Cartridge Costs
First of all, it is better if you know how to compute the actual cost of the cartridge you are using. This allows you to know if you are really saving on ink or not. There are various ways on how you can measure the cost of ink cartridges. The most obvious method is through the ink cartridge's retail price. The second one, which is the more accurate method, is to determine the cost per page (CPP) of the cartridge.
Below is the formula for calculating the CPP of an ink cartridge:

The page yield of your ink cartridge is usually found on your cartridge's packaging or you can search for it online.
Calculating the CPP can guide you in deciding what type of ink cartridge you should be buying. For instance, high yield or XL versions can print more compared to standard ink cartridges. They also have lower CPP values, so they are ideal for those who are printing regularly and in bulk.
Simple Ways on How to Get More Ink Out of Your Cartridges
Now, we proceed to the ways on how to print more pages with your ink cartridge. Unfortunately, printer manufacturers have intentionally designed their printers to use a lot of ink. Luckily, there are ways for you to get more ink out of your ink cartridge such as the following:
#1: Adjust Printer Settings
The first trick is by adjusting a few printer settings. If you are printing materials that don't need vibrant colors or high-quality black texts, lowering down the print quality can save ink. You can consider doing the following changes to your printer preferences:
Grayscale or Black and White Printing




You can usually find the Grayscale option under the Color tab or field.

Draft or EconoMode Printing




You will find this option in the Print Quality section under the Paper/Quality tab.

Print Multiple Pages Per Sheet




You can set this under the document options.
#2: Change Fonts for Printing
Avoid using bold texts and large fonts because they use more ink. Try using slimmer fonts like New Courier and Arial to save on ink. Another method you can do to save more ink is to use Ecofont which converts characters and letters into their ink-saving equivalents. This allows you to save up to 50% on ink.
#3: Proofread and Use Print Preview
Before you finally print your documents, make sure to examine them carefully first to save yourself from costly reprints. Use the Print Preview option to catch any issues and correct them beforehand. This feature also allows you to see what your document would look like when printed. Thus, making sure that the printouts will be exactly how you wanted them.
#4: Check Image Resolution
Adjusting the resolution of your images can also extend your cartridges' lives. You can do this by decreasing the DPI. Lower DPI uses less ink. You can find this option in your printer settings. This value usually ranges from 200-300 DPI which is not practical for the majority of documents.
#5: Make sure to Protect Unused Ink Cartridges
You should take care of your unused ink cartridges because they are delicate. Leaving them out somewhere open can cause the ink to dry out and even evaporate. Do not remove the packaging of your new ink cartridges if you are not going to use them immediately. Also, if you will not be printing for quite some time, remove your ink cartridge from the printer and then seal it inside an airtight plastic bag to prevent drying out.
Other Tips on How to Get the Last Drop Out of Your Printer Ink
Next, we will give you ways on how to get every last drop of ink from your cartridges. Below are a few recommendations you can follow:
You can ignore warnings that say your printer is out of ink and the likes because these warnings are oftentimes unreliable. Even if your cartridges still have some ink left in them, your printer will notify you of low ink level warnings. So unless you are sure that no ink is left on your cartridges, you can keep on printing.
When you see streaks on your printouts, this does not always mean that you are running low on ink. It might be because the printhead is dirty or blocked by dried ink which restricts ink flow for a smooth printing process. What you can do is clean the printhead by following the steps in the attached link. Or, you can use the methods below:
Hair Dryer Method




– Blow the cartridge nozzles using a hairdryer to clear dried ink that is blocking them.

Paper Towel Method




– Dampen a clean paper towel and then wipe dried ink from the printhead.
If your ink cartridge is really low on ink, you can gently shake it to squeeze every last drop of ink. Make sure not to shake the cartridge too hard to avoid damaging it. Shaking your cartridge will release ink that is stuck in its sides and corners. This is also an effective method when your printouts look faded due to dried ink that is clogging the ink nozzles.
Reset or Cover The Ink Cartridge Sensors
Some ink cartridges often come with chip sensors that detect the level of ink on them. The sensor will trigger a low ink warning once you have reached a specific number of printed pages. Regardless of whether you have used a lot of ink for your printouts or not, the sensor will still detect your cartridge as low on ink.
Most of the time, the sensors will initiate an empty cartridge error too early and will not allow you to print unless you replace your cartridges. So what you can do is reset the sensor by looking for the built-in chip and then resetting it using printer cartridge chip resetters. Or, you can simply cover it with electrical tape to get rid of the low ink warning.
The fifth method is to trick your printer that you have changed your empty cartridges by swapping them. But, take note that you can only do this on tri-color and black cartridges such as HP's 67 series. This is not recommended for printers using individual ink cartridges. Just swap the tri-color and black cartridges. Close your printer and wait for it to detect the cartridges before putting them back in their appropriate slots. Try printing again.
If you really want to fully solve the problem of costly ink-guzzling inkjet printers, you can switch to a laser printer instead.  Although toner cartridges and laser printers may appear expensive at first due to their higher upfront costs, they can be cheaper in the long run compared to inkjet printers.
The biggest advantage of laser printers is they have higher page yields than inkjet printers. They can print up to 10 times more compared to a single ink cartridge. To put it simply, they have lower CPP values, so they are ideal for long-term printing applications.
Buy Higher Yield Cartridges
The majority of printers have high-yield ink cartridge versions, but not all consumers know about them. Basically, these ink cartridges are larger versions of standard ink cartridges. You can easily recognize them through the appended "XL" word on their cartridge names.
Buy Cheaper Aftermarket Ink Cartridges
Do you need to print a lot of pages but the high cost of ink cartridges is too much of a burden for you? You can buy more affordable aftermarket cartridges (also known as third-party cartridges) instead! These are budget-friendly third-party ink cartridges that can give you the same quality as OEM ink cartridges but at a much cheaper price.
Trustworthy manufacturers of aftermarket cartridges can give you cost-effective alternatives to OEM ink cartridge brands. These can come in remanufactured and compatible ink cartridge versions. Below are the major advantages of aftermarket cartridges:
Advantages of Aftermarket Cartridges:
They cost less compared to OEM brands

Remanufactured cartridges are environmentally-friendly because they are made from recycled OEM cartridges

They can have higher page yields (this leads to a lower cost per page in addition to lower upfront costs)
However, take note that not all third-party ink cartridges are created equal. So, make sure that you buy from a reputable manufacturer, like YoYoInk, to avoid any problem with your ink cartridges.
YoYoInk offers the following high-quality buy cheap aftermarket cartridges:
No need to worry about price and quality because when you buy from us, you can enjoy the following benefits:
Free shipping for orders above $50 and a flat rate of $3.99 for orders below $50

Only 1-2 days expedited shipping or 3-7 days standard shipping

2-year warranty

100% money-back guarantee

36 months shelf life for all products

Additional benefits and discounts if you

sign up
How Long Do Printer Inks Last?
Let us end our guide by answering the most commonly asked questions: how long do printer inks last?
Most cartridges usually have a one-year shelf life. Although unopened cartridges can degrade, you can use them for up to 2 years from the manufacturing date if you store them properly. If you have already opened your ink cartridges, you can still use them within 6 months.
Also, make sure to use your printer regularly. Or else, ink may dry out and clog the printhead which prevents you from printing documents. For the page yield, you will usually see an approximate value in your ink cartridge's packaging.
Make the most out of your Ink Cartridge
If you are running a startup business, getting every last drop from your ink cartridges is critical to keep your expenses as low as possible. Although replacing ink cartridges may be expensive, we hope that the smart tips we have mentioned here have been helpful to you. For more helpful printer guides, you can check out our blogs below:
Top 11 of The Cheapest Places to Buy Ink Cartridges Online

Where & How to Get the Best Price for Printer Ink Cartridges

The Best Remanufactured Ink Cartridges Review

The Best Compatible Ink Cartridges Review
Like & follow our social media pages to see more updates and promotions !