Why is my Printer Leaving Ink Smudges on the Paper?
Getting ink smudges and smears all over your printed report or project can be very frustrating. Sometimes inkjet printers and even laser printers do leave marks on their print output, and many users reported this problem. Below, let's talk about all the potential causes as to why your printer is leaving smudges on the paper. We'll also discuss the best solution to each so you will know what to do to keep the ink from smearing.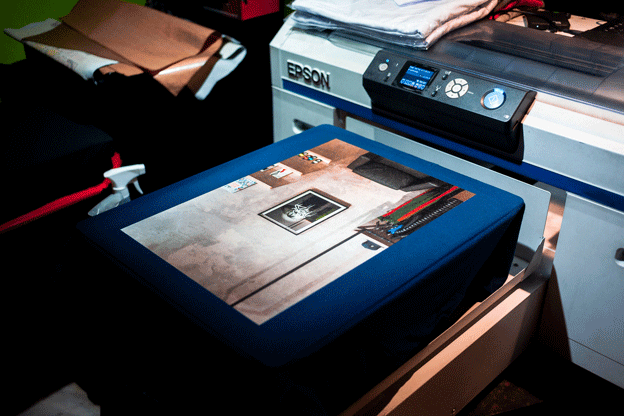 What Causes Smudges When Printing?
Black lines and smudges on your document may indicate that your printer is dirty. Dirt, dust, or toner accumulated on the rollers or transfer belt can cause smears and smudges on the paper as it goes through the paper. Cleaning your printer, especially its rollers, is one of the possible solutions to fix black marks on paper. A leaky or faulty ink cartridge may be behind the black marks on your document as well.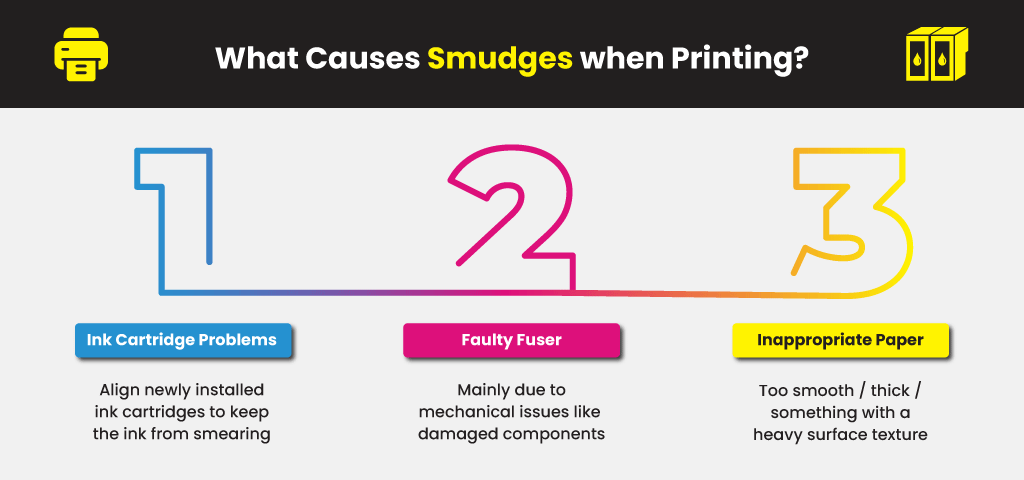 One of the most common reasons why ink smudges or even faded prints occur is defective ink or toner cartridges. Try and check your ink cartridges if they are all still in good condition. Make sure that the ink has not yet dried up and is free from dirt and residue build-up. It's also important to note that not all compatible and remanufactured ink cartridges are top-quality. Some are inferior in quality as well, so make sure to shop from a trusted source.
Are you using brand new and newly installed ink cartridges? If you are, it's best to align them to keep the ink from smearing. Search for this option on the maintenance settings of your printer. Horizontal smearing indicates that there are fibers clogged at the bottom of the ink tank. If you notice this kind of problem, then take out the cartridges and start cleaning them.
If your ink cartridges are more than a year old, they may have already dried out, or the print heads have become clogged with ink residue. Although you can clean the print head, it may be best to replace the ink tanks for optimal results. 
For LaserJet printers like the HP Color Laserjet Pro, the fuser generates the heat required to print the toner in the paper. If it fails to create the necessary printing temperature, the printout will look like when you use the wrong toner on your printer. A faulty fuser is mainly due to mechanical issues like damaged components.
Since a mechanical problem causes a faulty fuser, it may be beyond your reach unless you have the technical expertise. If you don't, then the best option may be to call a technician who will do the necessary repairs. 
If you're using an HP Color LaserJet Pro or any other LaserJet printer, a paper that's too smooth or thick or something with a heavy surface texture, it can affect the print output. If the paper is too thick, it may not be able to move smoothly enough for the toner to print properly. The same goes if it's too smooth or heavily textured. 
Use the appropriate media for the kind of printout you want to make. If you want to print photographs and images, then use photo paper and never regular paper. This approach is the best way to keep the ink from smearing. Using the wrong type of media can also damage the cartridge. Consult the user guide of your printer to determine which types of paper are ideal with your device.
Try Opening the Printer Troubleshooter
To keep the ink from smearing, you can also try troubleshooting the problem using Windows 10 Printer Troubleshooter. Here's how: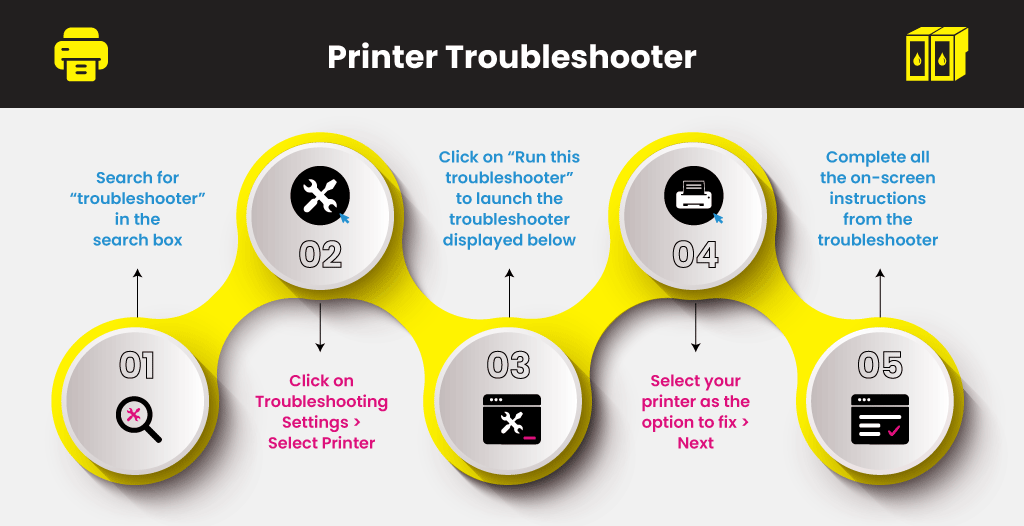 Run the search box by pressing the Windows key followed by the S hotkey
Search for "troubleshooter" in the search box
Click on Troubleshooting settings and then select Printer
Click on the Run this troubleshooter button to launch the troubleshooter displayed below.
Find and select your printer as the option to fix and then click on Next
Complete all the on-screen instructions from the troubleshooter