HP vs Brother Inkjet Printers: Which Printer Brand is Better?
HP and Brother inkjet printers are well-known for their top quality and high efficiency. If you are looking for low-cost compatible ink cartridges without compromising quality, go to YoYoInk for the best deals.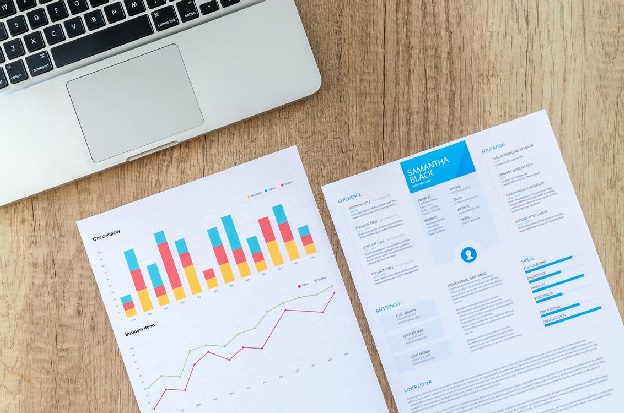 The battle for the best of the best between giant brands known to make great printers has been raging for decades. To the excitement of customers, the competition has spurred tech ingenuity and top-notch innovation and thus, the creation of many modern high-tech and high-efficiency inkjet printers that increase productivity at low costs. 
What Inkjet Brand is the Best?
HP inkjet printers vs. Brother Inkjet Printers. Which is better? While HP claims superiority in terms of preference, durability, and printing quality, Brother asserts it is the better brand in terms of cost per quality print spurring debates and at most times, confusion, among end-users. It is difficult to be in the line of fire of this historical tug-of-war between two giant brands when it boils down to choosing the best printer. 
We take on the challenge of comparing Brother and HP's popular printers. We will cut down to the chase and present the best features of each printer as well as the Pros and Cons. Read on our printer comparison and finally settle on which is better.
HP Printers vs. Brother Printers
Let us take a look at the features of two best-selling inkjet models to represent each brand for basic comparison.  
Print, Scan, Copy, Fax
(All-in-one)
Print, Scan, Copy, Fax
(All-in-one)
Wireless, Wi-Fi Direct, USB 2.0
USB 2.0, Ethernet, Wireless 802.11a/b/g/n, RJ-11 Fax
4 cartridges (1 black, 1 cyan, 1 magenta, 1 yellow)
4 cartridges (1 black, 1 cyan, 1 magenta, 1 yellow)
Standard Tray Sheet Capacity
#1 Price of Printer and Ink
The price of the printer is a make-or-break for customers looking to purchase a model. With the flooding of good printers that function topnotch in offices or at home, the price is the deal-breaker. 
As a consensus, HP printers are more expensive than Brother's. If we compare their printers in terms of price, the latest printers from HP that feature multiple functions are generally more expensive than similar Brother printers.
If we talk about costs for the initial purchase, Brother printers are without a doubt, a cheaper alternative. But, take note that pricing depends on the printer's model. The more functions and features, the more expensive a printer model is. A general tip on purchasing, buy the model that best serves your needs within your budget. 
Now, let's take a look at the printer maintenance and ink replacement costs. Brother ink cartridges and replacements initially cost higher to purchase compared to HP. But, HP printers, in the long run, are more expensive than Brother printers and other competitors in terms of printing cost per page.
The Brother MFC Printer Series with INKvestment Ink Tank, for example, boasts of super high yield ink tanks that print up to 6,500 pages in one refill at a low cost. The print cost per page is a great bargain for high-volume printing and small businesses. Plus, purchasing compatible ink cartridges from shops such as YoYoInk could further cut down your expenses for replacements. 
Finally, if we compare their printers in terms of pricing, we recommend the latest Brother models.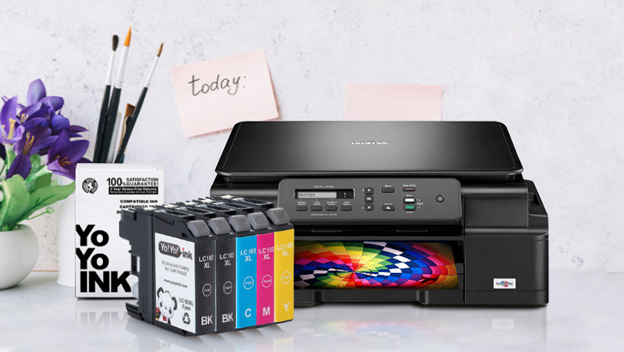 Print speed is a must for businesses in the race to provide the fastest and most convenient services to clients. Time is of the essence and if you are the business that consistently provides customers what they need and when they need it or before they need it, you stay on top among your competitors. If your business relies on everyday volume, print speed is your ally. 
In terms of printer speed, the faster you print, the more productive you are, and the better you are. HP and Brother engineers have consistently placed on the market remarkably fast printers. Both HP and Brother printers are listed among the top fastest inkjet printers boasting more than 20 prints per minute (PPM). 
Printer models from HP, historically, are well-known for their high speed, and low power use efficiency. HP testing shows that its models started printing up to four pages while its competitors' printers, including Brother, are still warming up. This places a lead on print speed for printers from HP. But, the actual print speed varies for each model. 
If we compare the print speed of their printers, HP holds the upper hand. Other printer models such as the OfficeJet Pro Premier All-in-One printer can print more pages faster. But, Brother does not allow its brand to tag behind HP. Among its latest models are MFC series printers that also compete with HP printers in terms of speed. 
1200 x 1200 rendered dpi (Black), Up to 4800 x 1200 optimized dpi (color)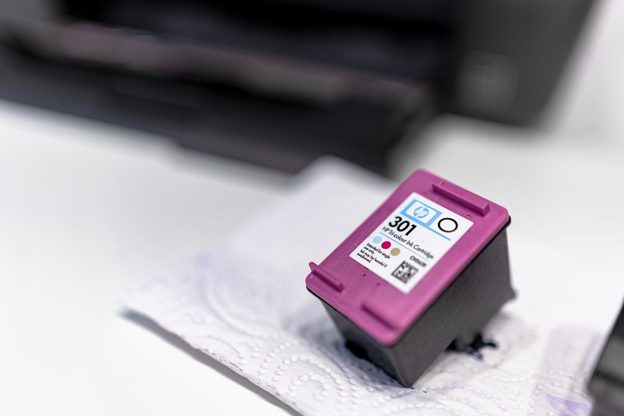 Print quality is one printer specification we do not and should never compromise. In our inkjet printer comparison, we take into high account reviewing this very important feature.
In terms of printer make and model, HP remains a giant that towers over its competitors, even beating Canon in the quest for the top spot. HP holds the upper hand in terms of the number of printer models that showcase the ingenuity, efficiency, and top quality.
For consumers, HP shops are a gold mine for various types of printers that suit various needs. While not as big as HP, Brother consistently outmaneuvers its giant competitors in sales of its printers. They may not have as many printer models, but what designs they offer, they offer in superior quality.
If we look at the print quality, HP and Brother printers are best at printing high resolution, crisp, real-life quality images. Customers of HP and Brother both complained of technical printing issues with Brother being constantly bombarded by complaints of ink smudging and leaking.
In our experience, streaking and smudging of inks are generally normal. These signs tell users that it is high time to do routine maintenance cleaning and aligning of printheads.t
In looking at HP vs. Brother inkjet printers, we think we also need to highlight the stream of other functions these brands have to offer to the modern world. Gone are the days when printers served only one function, print. Now, they can print from various sources, scan and copy documents, and fax. 
HP innovation is simply at par with the needs of modern offices that go beyond the PC-printer connection. HP tech integration highlights connectivity to Wi-Fi, Cloud, AirPrint, and Alexa-enabled devices and efficiently collaborates work in the office with multiple users. Some of the latest Brother printers also feature the same tech integrations into their printers. 
Brother remains the top choice among its competitors in offering a compact all-in-one printer that eliminates the need for bulky copiers, scanners, and fax machines. Their printers can scan and copy documents in high-quality prints without the need for additional software. 
#5 Customer Service Reviews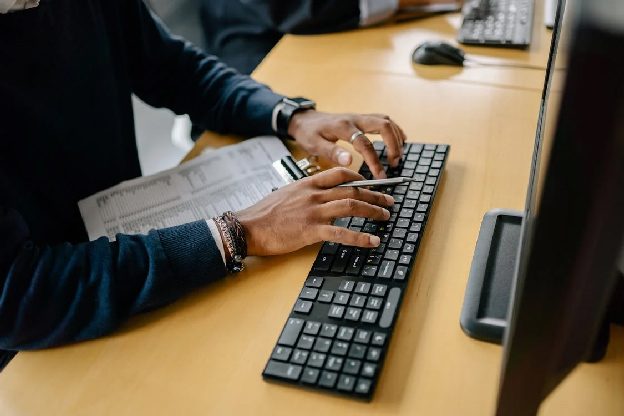 A top-notch customer service cultivates a culture of trust and increases a market of loyal buyers and sales. When comparing printers from HP and Brother, we need to look at what these two companies have to offer. 
HP websites have a page section dedicated to customer support featuring common printer problems and solutions. They also have multiple channels (call, chat, and email) that cater to customer issues. But, HP offers multiple products in the market including laptops, desktops, and printers among others. 
According to reviews, the company does not meet the high customer service demand leading to low or poor ratings on many review sites such as TrustPilot. But, the company also offers a standard warranty of one year and extended warranty care packs to three years which gives customers a sense of product stability and more than makes up for their frustration. 
The same can be said for printers from Brother. Despite the multi-channel customer support service and a standard warranty of one year, Brother records bad reviews from its customers. 
We have finally concluded our HP vs. Brother Inkjet Printers comparison. In the end, it all comes down to your choice and your specific needs. If you are looking for connectivity, speed, and quality in a printer, we highly recommend the latest HP printers.
If you are looking for a multi-functional, low-cost-per-print printer, we think the latest printers from Brother, such as the MFC Series printers, are an easy pick. Still undecided? Take a look at our shop for the best printers that will perfectly suit your needs.  
Like & follow our social media pages to see more updates and promotions !