Everything You Need To Know About Paper GSM And How It Affects Your Printing
Knowing the right paper GSM for your printing requirements is crucial to ensure that you get the best results and avoid unexpected printing issues. If you are in the advertising industry, the paper you use can help create a good first impression to your customers before they even start reading the messaging.
For business owners who are confused about what GSM paper is, you've come to the right place! This guide will discuss the meaning of GSM and why paper thickness is crucial in the overall quality of your prints. We will also include a paper weight chart along with the recommended paper weights for different applications.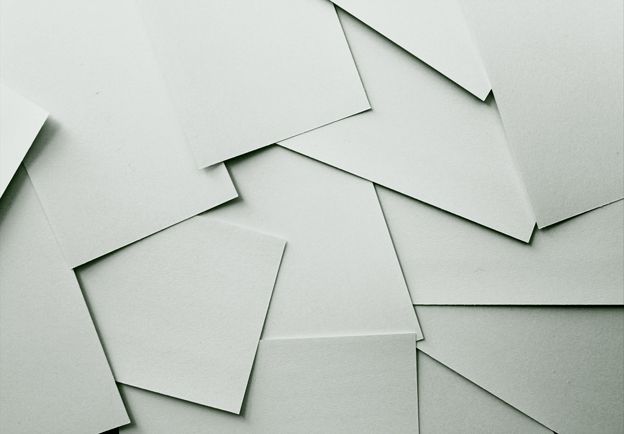 Let us start by defining what GSM is.
GSM, also known as grammage, stands for 'Grams per Square Meter'. It is used to measure the weight or heaviness of paper products and should not be disregarded when choosing papers regardless of your application.
This is the simplest way to understand what GSM is: the higher the GSM of a paper is, the thicker and heavier it will be. For instance, a 350gsm paper will be thicker and heavier compared to an 80gsm paper.
Typical office papers (which are thin and very flimsy) used in printers or copiers usually have 70-90 gsm paper weights. Newspapers use approximately 50 GSM. Business cards, book covers, and folders use around 200 gsm while event invitations use 300gsm papers.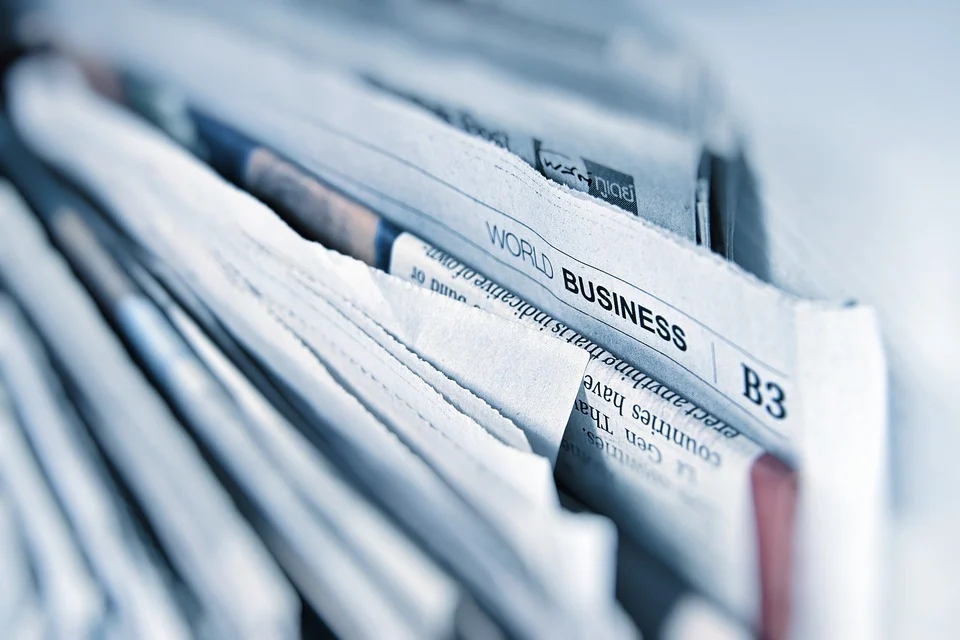 Since GSM is the most popularly used unit to measure paper weight, it's important that you have a good understanding of what it is and how it is used. 
1. GSM Affects How Your Customers Perceive Your Business
Whether you are into printing custom packaging materials, business cards, flyers, and others, the paper GSM you choose will have a huge impact on how your customers will see your business. Paper GSM has a big role in the overall and feel of your print materials.
There are a lot of paper weights you can choose from and each has its unique qualities to help ensure that your products stand out. Paper GSM also allows you to give the right message to your customers. Using paper with a higher GSM, like 300 GSM papers, gives an impression that your business is legitimate and professional.
If you want to show that you provide excellent products and great service, choose a paper GSM that best reflects your company. Use the right papers for your promotional materials to convey quality.
2. There are Paper Weights That Are More Suitable For Specific Applications
Although thicker paper provides a stronger statement, this doesn't mean that you should always choose them for printing your materials. There are cases where thin papers are more appropriate, cost-efficient, and functional to use than thick papers. Let us take promotional flyers as an example.
Promotional flyers are usually produced in bulk and distributed nationwide. You can use a 300-gsm paper to ensure the production of long-lasting and professional promotions. However, it will be very inconvenient to carry a lot of heavy flyers around and your customers will have a hard time storing them. In these cases, lower-gsm papers are more suitable.
3. GSM Affects Your Printing Processes
Not all printers can handle all paper GSM, so make sure that your printer can handle the paper GSM you want to use. For in-house printing, small printers and copiers will likely support only a few paper GSM.
Moreover, GSM is important when running a paper on the press because it affects everything such as the imposition, ink types, and drying times. If your machine does not support the paper thickness you are using, the printer will have a difficult time processing the papers. The printer can even destroy the paper if you use too light ones.
You see, choosing the wrong paper GSM can be costly, especially if you are running a small business. That is how important GSM is.
Does Paper GSM Affect the Quality of Your Prints?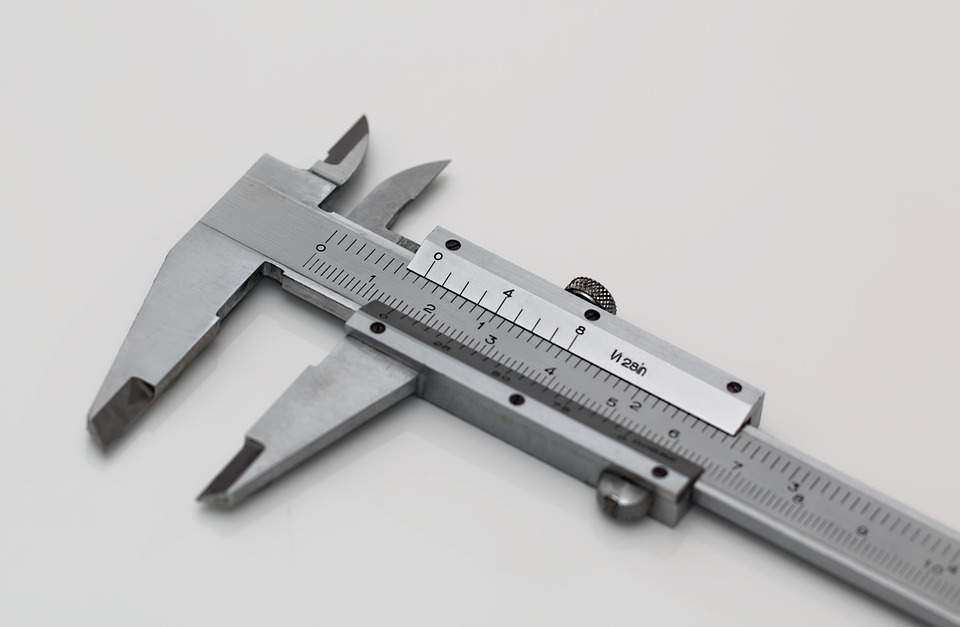 For sure, you have often heard people saying that the higher the GSM, the better. However, let us tell you that this is NOT necessarily true. GSM is not used to measure quality. It is only used to measure paper weight and nothing more.
Take note, though, that the GSM you should choose will highly depend on your application while the paper's finish will greatly affect the design. Again, there are paper weights that are more suitable for photocopying or office printing. You should not use the same GSM for printing marketing materials like booklets and posters if you want to achieve the best quality.
Paper weight has a huge impact on the overall look and feel of your print materials as well as the buying decisions of your customers. They help make a statement. For instance, you want your business cards to be professional, vibrant, impactful, and sturdy. Thus, you should use paper with a higher GSM to achieve this goal.
Lastly, the quality of the papers from different brands may vary even if they have the same GSM. So make sure to get out there and explore your options to make sure that you get the most out of your money.
Guide to GSM and Thickness of Paper
For a better understanding of the differences between GSM papers, you can refer to the table below:
This is the lightest paper type that ranges from translucent papers to newsprints
These papers are common in notebooks and sketch pads.
They are lightweight and easy to carry
They are thick enough for drawing with a pencil. However, marker or heavy ink can bleed through.
90 GSM papers are the most budget-friendly options for creating high-quality prints for businesses
Most household printer papers are of these types.
They often come in 500 sheets per pack
You see these on average promotional posters such as product posters in stores and movie posters as well as on low-cost flyers.
They are common on pub walls and are sturdy enough to withstand wear and tear.
You can easily fold them without crushing them completely.
These are ideal for creating print products for official events where you need something that should not be folded but is still lightweight.
160gsm paper connects the gap between paper and board. It's a thicker option for extra durability for printing quality flyers and brochure stocks.
These reusable thick papers are sturdy and although not that hard, they offer a heavier finish.
They are stiffer but you can still bend them.
They are long-lasting papers that are not easily wrinkled or folded
These are the stiffest and sturdiest papers that are used or invitations and business cards.
These are good options for those who are looking for a superior finish.
Take note that although most suppliers only offer up to 400gsm papers, there are still thicker and heavier papers like 600gsm papers. Papers with a thickness of 600 GSM or more are commonly used by artists for watercolors.
Now that you know the differences between GSM papers, let us give you an idea of how thick these papers are. We've listed the thicknesses of a few common paper GSMs below.
Let us start with uncoated papers (laser, offset, or bond papers).
Uncoated Paper GSM & Thickness
Standard Letterhead paper
For coated papers (matte, silk, or gloss), refer to the table below:
Coated Paper GSM & Thickness
Premium leaflet/brochure paper
Heavyweight leaflet paper
Do note, though, that the above values may vary depending on the brand of the paper. However, you can still use the information we provided as a guide when choosing the most suitable paper GSM for your printing needs.
Common Paper GSM & Recommended Uses
To make sure that you choose the correct paper weight, you need to consider your application. Below is a short guide that can help you determine the most suitable paper GSM for your business:
For everyday office copying and printing applications
Cost-effective mass production of products such as booklets and flyers
Printing stationery like compliment slip and letterheads
Ideal for brochure pages, leaflets, flyers, and posters
135 GSM paper is the common option for printing budget-friendly promotional campaigns in events like conventions and tradeshows because it is less prone to wrinkling
170 GSM papers are widely used for printing professional-looking promotional materials for official events like shareholder meetings and business conferences
Ideal for printing brochure covers, premium flyers, and banners
They are also used for painting or watercolors
Not suitable for printing mail campaigns because the weight of the paper will impact delivery costs
Retail and hospitality industries commonly use 250 GSM and 300 GSM papers for printing paperback covers for booklets
These heavy-weight boards are perfect for printing high-quality wedding stationery, presentations folders, leaflets, postcards, and business cards
What Is the Simplest Way to Measure Paper Weight?
Aside from GSM, the easiest method you can do to measure paper weight is to use a micrometer or a caliper. Through this method, you can measure the actual thickness of paper in increments of one-thousandth of an inch. You can also express this thickness in points. For instance, a paper that is 0.005 inches thick can also be called 5-point paper.
You can read more on how to use a caliper and how to read a micrometer through the provided links.
Common GSM Paper Sizes You Can Choose From
In addition to paper GSM, you need to choose the right paper size for your application. Below are the common paper sizes used in the printing industry:
ISO A is the international standard when it comes to paper sizing. A0 is the largest ISO A paper format which has a size of one square meter. The previous paper size is cut in half to achieve the succeeding smaller size.
For instance, A0 is cut in half to get the next smaller size which is A1. While A0 is the largest under this category, A10 is the smallest. Below are the standard sizes popularly used in printing:
16.54" x 23.39" or
420 mm x 594 mm
Used for diagrams, maps, and smaller posters.
8.27" x 11.69" or
210 mm x 297 mm
Used for documents, magazines, letters, and catalogs.
16.54" x 23.39" or
105 mm x 148 mm
Commonly used for photos and postcards.
The ISO B standard is mainly used for sizing posters. Similar to the ISO A paper series, ISO B paper series also run from B0 to B10. Below are some sample ISO B papers starting with the largest one – B0:
39.37" x 55.67" or 1000 mm x 1414 mm
19.69" x 27.83" or 500 mm x 707 mm
9.84" x 13.90" or 250 mm x 353 mm
The last most common global standard for sizing paper is ISO C. This paper sizing standard is used for envelopes. You can find the most popular ISO C papers below:
25.51" x 18.03" or 648 mm x 458 mm
12.76" x 9.02" or 324 mm x 229 mm
6.38" x 4.49" or 162 mm x 114 mm
Buying the right GSM for your printing needs is important to ensure the easy creation of well-designed printouts to impress your customers as well as boost your sales. There are many paper GSM you can choose from, but make sure that you pick the most appropriate one for your application.
Again, note that paper GSM is not directly related to print quality. It is more on what you are going to use it for because some paper weights are more suitable for certain applications. Hopefully, this guide was able to help you better understand what GSM is.
By the way, if you are looking for high-quality compatible and remanufactured ink and toner cartridges for your printing needs, feel free to check out YoyoInk's products!